Are SUVs More Deadly to Pedestrians?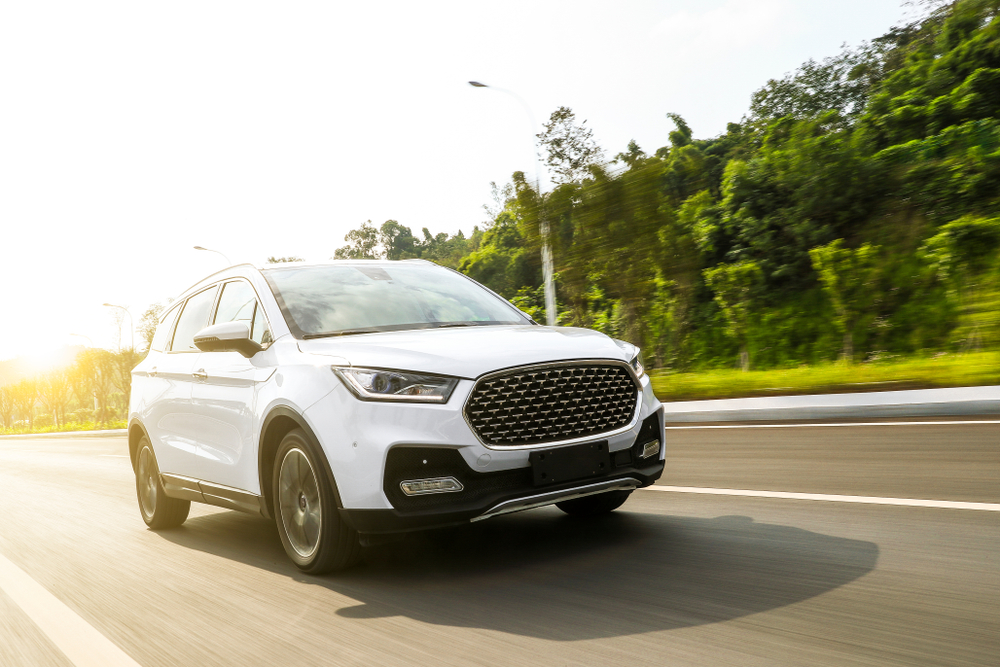 SUV- and CUV-style vehicles have become the most popular style of personal passenger vehicle among motorists. But are SUVs actually more dangerous for pedestrians?
Pedestrian Accident Statistics
A study announced by the Insurance Institute for Highway Safety found that SUV-type vehicles appeared to be more deadly for pedestrians. The study found that SUVs caused more serious injuries than sedan, coupe, wagon, or convertible-style vehicles at pedestrian impacts taking place at greater than 19 mph. Other statistics from the study include:
At speeds of 20-39 mph, three out of 10 pedestrian accidents involving SUVs resulted in a pedestrian fatality, compared to 23 percent for cars
At 40 mph and higher, all accidents reviewed in the study resulted in a pedestrian fatality, compared to 54 percent for pedestrian accidents involving cars
In addition, the study also noted that pedestrian accident fatalities had risen by 53 percent over the period from 2009 to 2018. The share of SUVs in the national vehicle fleet had also risen from 21 percent to 29 percent over that same period. Pedestrians now account for about a fifth of all traffic fatalities, the highest rates since the 1980s. 
Another IIHS study also found that SUV-involved pedestrian accidents increased 81 percent over the period of 2009 to 2016, which exceeded any other type of vehicle.
Why Are SUVs More Dangerous for Pedestrians?
SUVs may be more dangerous to pedestrians in collisions due to several factors:
The extra weight of an SUV compared to a standard passenger car means that a collision with an SUV involves greater force
Newer SUVs can isolate drivers from the sensation of speed, which in turn can encourage motorists to drive faster
The increasing height and frontal area of SUVs means that the vehicle body impacts pedestrians at the vital head and chest area, rather than around the waist as would happen in an impact with a car
The A-pillars of many SUVs impede the visibility of drivers, creating blind spots that lead to pedestrian accidents when the SUV is turning and a pedestrian is crossing the intersection
SUVs can have poor side and rearward visibility, making it more likely that SUV drivers hit a pedestrian (especially small children) when backing up
The increasing share of SUVs as a percentage of the national vehicle fleet means that pedestrians are more likely to encounter this type of vehicle on the road
How to Improve Safety for Pedestrians Around SUVs
Some suggested solutions to help keep pedestrians safe on the road with the increasing numbers of SUVs include:
Roads, sidewalks, and crosswalks/intersections that are designed with pedestrian safety as a primary goal, including incorporating design features to help calm traffic
Greater enforcement of speed limits, which will help give drivers extra time to avoid collisions and reduce the severity of an impact with a pedestrian
Improved lighting along roadways
New vehicle designs that increase driver visibility and reduce the forces involved in an impact with a pedestrian
Incentivizing manufacturers to shift back towards smaller, more pedestrian-friendly vehicles
Contact an Edison Personal Injury Lawyer to Discuss Your Pedestrian Accident Case in New Jersey
Did you or a loved one sustain serious injuries due to a pedestrian accident in New Jersey? Don't let the medical bills pile up while you wait for the negligent party or their insurance company to do the right thing. Right now, you need an aggressive personal injury attorney on your side, fighting to get you the compensation you need, want, and deserve. The skilled attorneys at Lombardi and Lombardi, P.A. represent clients injured because of pedestrian accidents in Woodbridge, Old Bridge, Piscataway, New Brunswick, and throughout New Jersey. Call (732) 906-1500 or fill out our online contact form to schedule a free consultation about your case. We have an office conveniently located at 1862 Oak Tree Road, Edison, NJ 08820, as well as offices in Edison, Brick, Freehold, and Point Pleasant Beach.
The articles on this blog are for informative purposes only and are no substitute for legal advice or an attorney-client relationship. If you are seeking legal advice, please contact our law firm directly.