Common Causes of Motorcycle/Car Accidents at NJ Shopping Centers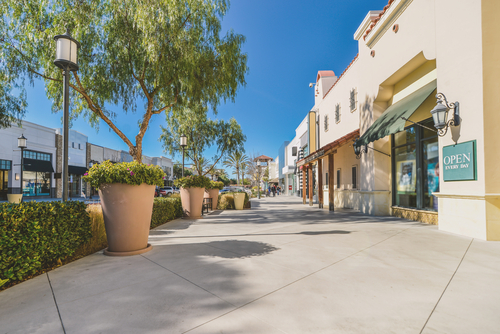 Many of the car and motorcycle accidents that we hear about occur on the road. A large subset of accidents, however, occur near shopping centers and plazas. This may be due to both pedestrian-vehicle drivers and motorcyclists dropping their guard. It may also be due to a number of other reasons, which we describe below.
Top Causes of Vehicle Crashes at Shopping Center
Distracted drivers
Speeding through parking spots
Not looking behind you when reversing
Not looking before pulling out onto the street
Shopping center or plaza accidents tend to occur in one of two ways: at intersections or when merging. An intersection accident occurs when a driver is entering or leaving the shopping plaza and may not notice the motorcyclist coming in the opposite direction. A merging accident occurs when a driver is entering or leaving the shopping center and they have to merge with oncoming traffic. Some shopping centers may also have a stoplight or stop sign.
Determining Liability Following a Shopping Center Accident
The fall weather is likely to bring more people indoors, with shopping centers and plazas being a common place to visit. This can also increase the risk of an accident while visiting one of these places. If you're involved in an accident at a shopping center or plaza, do you know who is at fault, or how to protect your legal rights?
There are a number of people who can be to blame. Of course, if the other driver was negligent, it may be their fault. This may be a situation of a driver paying attention to their phone, and not you. It may also be them speeding through the parking lot, and not looking for other drivers. A shopping center accident can also be the fault of the driver. The other party may argue that you were to blame if you were distracted, or speeding.
In some cases, it may also be the fault of the parking lot owner. Unlike public roads, shopping centers and plaza roads are usually privately owned. This means that it is the owner's responsibility to maintain the roads. If you were injured in an accident due to neglect, then they could be to blame.
Recoverable Costs Following a Parking Lot Accident
If someone else is to blame for your parking lot accident, you may be able to seek compensation from them to help cover your costs. A parking lot accident, even one that occurs in a shopping center or plaza, can lead to costly damages. You'll have to have your vehicle or motorcycle repaired. You may also have medical bills, as well as lost wages. All of these costs may be available through a personal injury case.
The first step to finding out who is liable is to talk with a personal injury lawyer. After you receive medical care and report the accident to the police, reach out to a lawyer to find out your options. New Jersey limits personal injury lawsuits to just two years from the date of the accident. While receiving medical care is a priority, it's also important to consider your options as soon as possible.
Contact an Edison Personal Injury Lawyer to Discuss Your Parking Lot Accident Case in New Jersey
Did you or a loved one sustain serious injuries due to an accident in New Jersey? Don't let the medical bills pile up while you wait for the negligent party or their insurance company to do the right thing. Right now, you need an aggressive personal injury attorney on your side, fighting to get you the compensation you need, want, and deserve. The skilled attorneys at Lombardi and Lombardi, P.A. represent clients injured because of a parking lot accident in Woodbridge, Piscataway, Middletown, Toms River, and throughout New Jersey. Call (732) 906-1500 or fill out our online contact form to schedule a free consultation about your case. We have an office conveniently located at 1862 Oak Tree Road, Edison, NJ 08820, as well as offices in Brick, Freehold, and Point Pleasant Beach, NJ.
The articles on this blog are for informative purposes only and are no substitute for legal advice or an attorney-client relationship. If you are seeking legal advice, please contact our law firm directly.