How to Determine Liability for a Sports Injury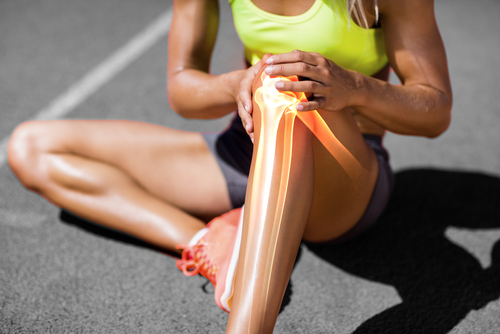 Millions of sports and recreational-related injuries occur every year. A sizable portion of these injuries require hospitalization and extended medical treatment. While some sports injuries are the result of a freak accident, in some cases the injury may have occurred due to someone's negligence, recklessness, or other legal faults.
Common Sports Injuries
Some of the most common injuries suffered in sports and recreational accidents include:
Severe lacerations
Knee injuries, including ligament and tendon injuries
Shoulder injuries, including dislocations or rotator cuff injuries
Ankle sprains or fractures, or Achilles tendon injuries
Broken bones
Muscle tears
Head injuries, including eye or mouth trauma
Concussions
Injuries are more likely in sports that involve physical contact between players, such as football, baseball, basketball, hockey, or soccer.
Liability for Sports Accidents
While there may be no one to blame for many sports accidents, some accidents may occur due to the conduct of the sports facility owner or another participant in the event. One of the biggest issues in determining liability sports accidents involves the use of liability releases/waivers. Where some negligent or reckless act or omission may have been responsible for causing a sports or recreational accident, courts have been less willing to enforce liability waivers.
School Sports
Sports and recreational injuries often disproportionately affect children, as many young people engage in sports and athletic activities at school. When a sports accident occurs during school-organized activities, the school and its officials (including coaches, teachers, and administrators) overseeing the activity may have liability where they failed to take reasonable efforts to protect students from all foreseeable injury. Reasonable efforts may include:
Having proper space and equipment for the activity.
Inspecting the play area for hazards
Enforcing rules and standards of play.
Taking prompt action when a student suffers a potential injury.
Premises Liability
Sports and recreational facility owners and operators may have liability for a sports injury when an accident is caused by some defective or unsafe condition of the facility, such as:
Holes or other obstructions on play fields
Slipping or tripping hazards on floor surfaces
Inadequate or broken lighting
Broken and poorly maintained fixtures and equipment.
Defective Equipment
Liability for a sports accident may also fall on the manufacturer of equipment used in a sport or recreational activity. Many sports require or recommend that players wear certain safety equipment, such as helmets, face shields, shin guards, or shoulder/elbow/knee pads. Sports may also require other equipment for play, such as sticks, bats, clubs, cleats, skates, and balls. When sports equipment is defectively designed or manufactured, the manufacturer, wholesaler, or retailer of that equipment may be held legally accountable for any injuries that result from a defect.
Intentional Behavior
Finally, some sports injuries are caused by reckless or intentional behavior by other players or spectators. People may get emotionally worked up over a sporting event, resulting in players recklessly making dangerous plays or hits or even sometimes with the intent to injure another player. Or spectators may decide to assault players, coaches, or other spectators.
Contact a Edison Personal Injury Lawyer to Discuss Your Sports Accident Case in New Jersey
Did you or a loved one sustain serious injuries due to a sports accident in New Jersey? Don't let the medical bills pile up while you wait for the negligent party or their insurance company to do the right thing. Right now, you need an aggressive personal injury attorney on your side, fighting to get you the compensation you need, want, and deserve. The skilled attorneys at Lombardi and Lombardi, P.A. represent clients injured because of sports accidents in Woodbridge, Old Bridge, New Brunswick, Piscataway, and throughout New Jersey. Call (732) 906-1500 or fill out our online contact form to schedule a free consultation about your case. We have an office conveniently located at 1862 Oak Tree Road, Edison, NJ 08820, as well as offices in Edison, Brick, Freehold, and Point Pleasant Beach.
The articles on this blog are for informative purposes only and are no substitute for legal advice or an attorney-client relationship. If you are seeking legal advice, please contact our law firm directly.