Most Common Car Accident Injuries That Go Undetected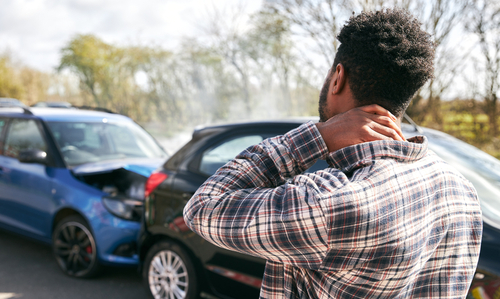 In many car accidents, the occupants of the vehicle or vehicles involved in the crash may not even realize that they have been injured, especially if they don't feel any pain or other symptoms of injury. However, it is important to be examined by a medical professional after being in a car accident, as there are many injuries that can go undetected in the hours, days, and weeks after a car crash. Some of the most common undetected injuries after car accidents include:
Concussions
Concussions can often go undetected without medical examination as they can cause minor or no symptoms after a car accident. However, in the following hours or days car accident victims can begin to experience symptoms like headaches, dizziness, nausea and vomiting, ringing in the ears, or fatigue. People who sustain concussions need rest to give their brains time to heal, so as to avoid more serious symptoms like memory loss, concentration problems, sensitivity to light or noise, depression, or difficulty sleeping.
Whiplash
Symptoms of whiplash can often take days to begin manifesting. Common signs of whiplash include headaches (usually localized towards the base of the skull), dizziness, blurred vision, and fatigue. More serious cases of whiplash can lead to long-term symptoms like limited range of motion and neck and arm pain.
Internal Injuries and Bleeding
Serious car crashes can cause injuries to internal organs or lead to internal bleeding, potentially due to the restraining forces from a seat belt or due to impacts with airbags, steering wheels, or the dashboard. While a car accident victim may brush off chest or abdominal pain, that pain may be a symptom of potentially life-threatening internal bleeding, especially when followed by other symptoms such as purplish skin, deep bruising, dizziness, and lightheadedness or fainting.
Herniated Discs
A car crash can also cause herniation of spinal discs, where the spongy material inside the disc bulges out from the disc covering. In many cases, the disc material can press on spinal cord nerves, causing pain and weakness to the affected areas of the body.
Soft Tissue Injuries
Car accidents can also lead to other soft-tissue injuries that may not be immediately apparent, including ligament sprains and tears, muscle or tendon strains and tears, dislocated joints, or hairline fractures of bones. If soft tissue injuries go untreated, the damage can become much worse over time, potentially requiring more intensive treatment like surgeries and physical therapy.
PTSD
Finally, one injury that often goes undetected after a car accident is post-traumatic stress disorder or PTSD. Violent car accidents can be a terrifying experience to go through. Someone who has been involved in a catastrophic car crash may down the road begin to experience symptoms of PTSD like anxiety, panic attacks, depression, or behavioral changes or mood swings. The debilitating symptoms of PTSD can be avoided with prompt mental health treatment.
Why Seeing a Doctor After a Car Accident Is Important
If you are only experiencing minor pain or discomfort or if something only seems vaguely "off," it is important to see a doctor as soon as possible after a car accident. Even minor symptoms may turn out to be a much more serious condition. Having injuries suffered in a car accident diagnosed as soon as possible is important to establish that your injuries were caused by the crash. If you wait too long to seek medical attention, the insurance company may try to argue that your injuries were not caused by the accident.
Contact an Edison Personal Injury Lawyer to Discuss Your Car Accident Case in New Jersey
Did you or a loved one sustain serious injuries due to a car accident in New Jersey? Don't let the medical bills pile up while you wait for the negligent party or their insurance company to do the right thing. Right now, you need an aggressive personal injury attorney on your side, fighting to get you the compensation you need, want, and deserve. The skilled attorneys at Lombardi and Lombardi, P.A. represent clients injured because of car accidents in Woodbridge, Old Bridge, Piscataway, New Brunswick, and throughout New Jersey. Call (732) 906-1500 or email us to schedule a free consultation about your case. We have an office conveniently located at 1862 Oak Tree Road, Edison, NJ 08820, as well as offices in Edison, Brick, Freehold, and Point Pleasant Beach.
The articles on this blog are for informative purposes only and are no substitute for legal advice or an attorney-client relationship. If you are seeking legal advice, please contact our law firm directly.