Personal Injury Lawsuit Liability and Damages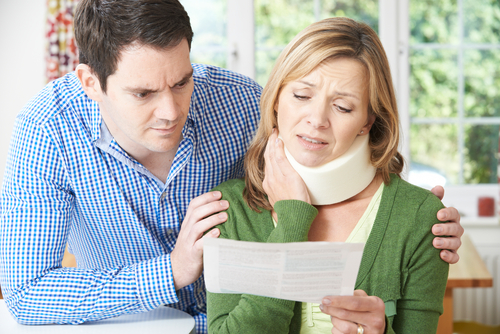 Filing a Personal Injury Lawsuit in NJ
In order for an injured victim to recover compensation in a personal injury lawsuit, it is necessary that he or she prove both the liability of the alleged at-fault party along with the amount of damages that he or she has incurred as a result of his or her injuries. Proving both liability and damages requires evidence, and it is often necessary to retain the assistance of experienced legal representation who knows what evidence is required to prove a personal injury claim and where to find such evidence.
Personal injury claims arise when a person is injured through the negligent, reckless, or intentional acts of another person or entity. This person or entity is therefore legally responsible for the harm inflicted upon the injured person. However, it is not always easy to prove the liability of the party believed to be at fault for injuring the plaintiff. In addition, in some cases there may be multiple parties who all share fault for the plaintiff's injuries. When this happens, it is necessary to determine each responsible party's respective share of fault (and therefore their share of the compensation that the injured party is entitled to).
Proving Liability in a Personal Injury Lawsuit
Most personal injury lawsuits claim that the plaintiff was injured due to the negligence of another person or entity. It is usually not enough for an injured party to point to his or her injuries as proof that another person or entity was negligent. Instead, the law has four elements for an injured party to prove to establish that someone else was negligent and therefore liable for those injuries. First, the allegedly negligent party must have owed the injured party a duty of care, which is usually a duty to act or refrain from acting in some way. The allegedly negligent party must have breached his or her duty of care by failing to act or acting in a way contrary to the standard of care. Next, the breach of the duty of care must be directly and proximately responsible for having injured the victim. Finally, the injured party must have incurred some form of compensable damages as a result of his or her injuries, such as medical expenses, lost wages, or pain and suffering.
Establishing Damages
Even when an injured party is able to prove that a person or entity was responsible for causing injury, a personal injury claim cannot succeed unless the injured party can establish that he or she has incurred some form of damages that can be compensated by money. Without damages, there can be no legal liability. However, in most personal injury cases, the injured party has incurred compensable damages like medical bills, lost income, pain and suffering, and lost quality of life. But it is necessary for the injured party to prove some fixed or reasonably determinable amount of damages; if the injured party cannot establish some figure of damages, even if he or she can show that he or she incurred medical expenses or lost wages, the personal injury claim may fail. In addition to compensatory damages, an injured party may also seek punitive damages, depending on the circumstances of the underlying incident. Punitive damages are not meant to compensate an injured party but instead to punish the at-fault party for especially egregious conduct.
Contact a Point Pleasant Beach Personal Injury Lawyer to Discuss Your Case in New Jersey
Did you or a loved one sustain serious injuries in New Jersey? Don't let the medical bills pile up while you wait for the negligent party or their insurance company to do the right thing. Right now, you need an aggressive personal injury attorney on your side, fighting to get you the compensation you need, want, and deserve. The skilled attorneys at Lombardi and Lombardi, P.A. represent clients injured in Piscataway, New Brunswick, Perth Amboy, Middletown, and throughout New Jersey. Call (732) 906-1500 or fill out our online contact form to schedule a consultation about your case. We have an office conveniently located at 1862 Oak Tree Road, Edison, NJ 08820, as well as offices in Brick, Freehold, and Point Pleasant Beach.
The articles on this blog are for informative purposes only and are no substitute for legal advice or an attorney-client relationship. If you are seeking legal advice, please contact our law firm directly.