Is Surveillance Footage Used in a Personal Injury Case?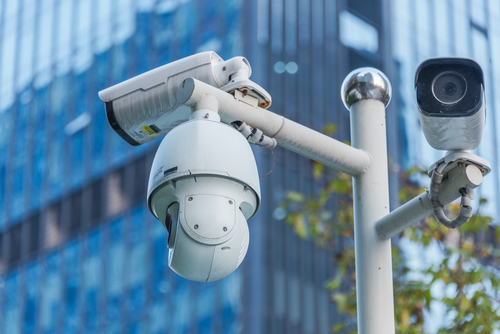 With the near-universal nature of cameras — nearly every smartphone has cameras that can shoot high-quality photos and video — it is incredibly easy to conduct video surveillance of people. As a result, insurance companies increasingly rely on video surveillance to help them defend against personal injury claims.
Examples of Personal Injury Cases That Use Video Surveillance
Personal injury cases can arise from incidents such as car accidents, motorcycle accidents, truck accidents, slip and fall accidents, and workplace accidents. These accidents usually lead to an insurance company being asked to pay out compensation for the injured party's damages. 
Read more: What To Expect At A Personal Injury Trial
When Video Surveillance May Be Used
Insurance companies may turn to video surveillance to determine the veracity of a claimant's allegations of injuries and damages. 
First, video surveillance may have caught the alleged accident itself. Dashcam or traffic cam footage may show a motor vehicle accident taking place, while a surveillance camera may catch a slip and fall accident and show how long a slipping hazard may have been on the ground prior to the accident.
However, insurance companies may also use video surveillance of the claimant after the accident for evidence the insurer can use to challenge the claimant's allegations of injury. For example, if the claimant alleges he or she has suffered an injury to a specific part of their body that has restricted them in some way, the insurance company may to obtain video surveillance showing the claimant running errands, being active, or traveling, which may contradict his or her claims of being injured and disabled.
Read more: Types Of Evidence To Present In A Personal Injury Case
Injured Victims' Rights Against Video Surveillance
Of course, insurance companies may not break the law to obtain video surveillance. The law generally prohibits video recording of a person in places where they have reasonable expectations of privacy; New Jersey specifically makes it a crime to surreptitiously record someone naked or engaged in an intimate act.
However, it is usually perfectly legal to record someone on video in public, such as in a park or at a store. But audio cannot be recorded under New Jersey's wiretapping statute unless at least one party to the conversation consents to the recording, so any lawful video surveillance will likely have to exclude audio.
Other Surveillance Used by Insurance Companies
In addition to using investigators to obtain video surveillance of claimants to contradict their claims of injury or disability, insurance companies may also monitor claimants' social media accounts for postings, pictures, and video that contradict their official claims or that show the claimant being active in a manner contradictory to their alleged injuries and disabilities. Insurance investigators may also speak to a claimant's neighbors and coworkers to confirm the validity of a claimant's injuries or obtain evidence that can be used to contradict the claimant's allegations of injury.
Read more: New Jersey Personal Injury Claims: How Insurance Companies Investigate Them
Defending against Evidence Obtained from Surveillance
Injured claimants will likely need experienced legal representation to help defend against video surveillance and other surveillance evidence presented by the insurance company to show that the claimant isn't as injured or disabled as he or she claims.
Contact a Edison Personal Injury Lawyer to Discuss Your Case in New Jersey
Did you or a loved one sustain serious injuries in New Jersey? Don't let the medical bills pile up while you wait for the negligent party or their insurance company to do the right thing. Right now, you need an aggressive personal injury attorney on your side, fighting to get you the compensation you need, want, and deserve. The skilled attorneys at Lombardi & Lombardi, P.A. represent clients injured in Woodbridge, Old Bridge, Piscataway, New Brunswick, and throughout New Jersey. Call (732) 906-1500 or fill out our online contact form to schedule a free consultation about your case. We have an office conveniently located at 1862 Oak Tree Road, Edison, NJ 08820, as well as offices in Edison, Brick, Freehold, and Point Pleasant Beach.
The articles on this blog are for informative purposes only and are no substitute for legal advice or an attorney-client relationship. If you are seeking legal advice, please contact our law firm directly.