Top 6 Tips for Tire Safety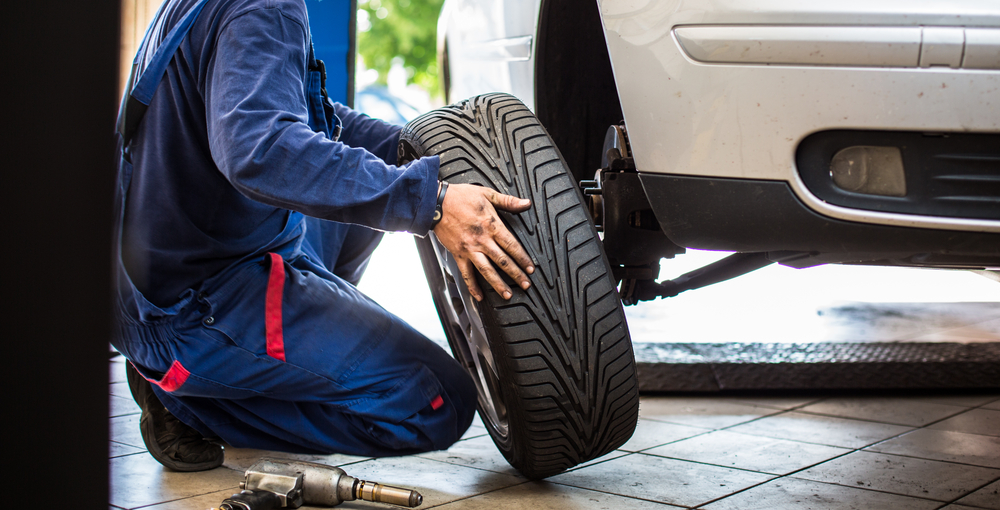 Like all the other vital parts of a car, tires require regular maintenance to ensure a safe driving experience for you and your loved ones. Failing to maintain a tire could lead to costly repairs, serious injuries, and in some cases, death. In fact, according to statistics reported by National Highway Traffic Safety Administration, well over 78,000 car accidents occur each year due to tire blowouts.
These accidents kill over 400 people in the process, not to mention the countless injuries that result from them. Fortunately, tires require basic, low-cost maintenance compared to other vital car parts. With the following six tips for tire safety, you can ensure you're doing your best to keep you and your loved ones safe:
One Size Does Not Fit All
One of the first and most important tips starts with the size of your tire. Tires that are too big or too small could cause major damage to your vehicle's axle, making it vulnerable to even the most basic accidents. Always consult your vehicle's manual or documentation to assure you're buying the correct size.
Regularly Test Tire Pressure
Sometimes your car may feel a little sluggish – almost as though you're about to have a flat, but you don't see it right away. Even the healthiest tires slowly lose tire pressure over time, and if left unmonitored, a low-pressure tire could be very dangerous. Low pressure can affect your ability to brake properly and could quickly wear down your tires. Before a long trip and/or once a month, make a habit of checking your tire pressure at your local mechanic or gas station. Your correct pressure should be in your car manual.
Rotate Your Tires
Regardless of what kind of vehicle you own, odds are that the weight of the car is not evenly distributed throughout the car. If you leave your tires in their exact position, you'll find that they will wear at separate times. By simply rotating the tire every few thousand miles, you can ensure that the tires will wear evenly, thereby reducing chances of a serious tire failure.
Keep Your Eyes on the Road
If you live in an area prone to a lot of snow, chances are you have some pretty rough tires. But despite their construction, no tire is perfect. You must always keep your eye on the road for any obstacles like potholes, cracks, speed bumps, or curbs. Driving into or against any of these could result in significant damage to your tires.
Inspect Your Threads
The threads on tires are what give them the most traction on the road. They ensure a tight grip with the road and prevent slipping and sliding in certain situations. Mind the threads on your tire by making sure they're not overly worn.
Mind Your Spare
Everyone dreads getting caught with a flat, but that situation can be made much worse if you don't regularly inspect your spare tire. Though your spare tire isn't (and shouldn't) be used extensively, it pays to take it out once in a while and make sure it has the right amount of pressure and has not been otherwise damaged in storage.
Taking these easy steps will ensure additional safety for you and your loved ones. But even with your best efforts, accidents still happen and when they do, they can be catastrophic. If you or a loved on in New Jersey have been injured in a car accident and believe faulty tires may have caused it, contact a product liability lawyer to discuss your options.