Was My Cancer Misdiagnosed?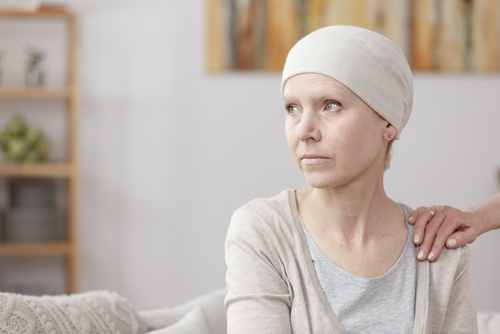 When a person develops cancer, a misdiagnosis or delayed diagnosis can easily mean the difference between a favorable and an unfavorable prognosis. A misdiagnosis or delayed diagnosis of cancer can lead to tumors worsening or spreading throughout the body, necessitating more intensive and painful treatments, lost quality of life, and potentially even a lost chance to beat the cancer. However, not every misdiagnosis or delayed diagnosis of cancer will lead to harm for a patient, nor are they always the result of medical malpractice. An experienced medical malpractice attorney can review your cancer misdiagnosis case to determine whether you've suffered harm that you deserve compensation for via a medical malpractice claim.
When Cancer Misdiagnosis Is Caused by Medical Malpractice
Not every mistake by a doctor constitutes medical malpractice, as the law doesn't require doctors to make a correct and timely diagnosis for each patient. Instead, the law merely requires that a physician's treatment of a patient live up to the applicable standards of care — namely, that the doctor does what any other reasonable doctor of similar training and experience would do in a similar situation. If other reasonable doctors would also end up at a misdiagnosis or delayed diagnosis, then no malpractice has occurred.
In order for a cancer misdiagnosis to constitute medical malpractice, the following elements must be met:
You must have a physician-patient relationship with the doctor at the time the misdiagnosis occurred. Without that relationship, the physician owes you no duty of care.
The doctor's actions failed to comport with the applicable standard of care. This is often the most hotly contested part of any cancer misdiagnosis case. Typically, you will need a medical expert (usually another physician in the same field or subspecialty as your doctor) who will testify as to what doctors are normally expected to do in cases such as yours and how your doctor's actions fell below the standard of care in your case.
Your doctor's actions and/or omissions were the direct and proximate cause of your injury. In other words, your cancer misdiagnosis must lead to some sort of harm, such as the need for more intensive/expensive/painful treatment, lowered quality of life, or a worsened prognosis. If your condition is no worse off by the time your cancer is correctly diagnosed (for example, if your cancer was already terminal at the time of your misdiagnosis), you do not have a claim of medical malpractice.
Finally, you must prove that you've suffered some form of compensable damages, whether that be additional medical treatments to pay for, additional missed work or further decreased earning potential, or increased pain and suffering or lost quality of life
Compensation Available in a Cancer Misdiagnosis Case
If you've suffered harm due to a misdiagnosed cancer, you may be entitled to compensation from those parties responsible for your misdiagnosis, such as your physicians, laboratory technicians, or the clinics and hospitals where you sought treatment. Damages available in a cancer misdiagnosis case can include:
Increased costs to treat a more advanced or progressed cancer
Lost wages and income for time you missed from work that you otherwise wouldn't have missed but for the misdiagnosis, or lost earning capacity if your cancer or a more aggressive treatment disables you from working
Increased pain and suffering and lost enjoyment or quality of life, such as a lessened lifespan
Contact A Medical Malpractice Attorney for a Consultation About Your Cancer Misdiagnosis Case in New Jersey
Were you or a loved one injured due to medical malpractice in New Jersey? Then you need to talk to an experienced medical malpractice lawyer as soon as possible for guidance on how to proceed. The Edison cancer misdiagnosis attorneys at Lombardi & Lombardi, P.A. are prepared to assist you with your legal claim. We represent victims of negligent surgeons, doctors, nurses, and pharmacists throughout New Jersey, including Woodbridge, Old Bridge, Piscataway, and New Brunswick. Call us today at (732) 906-1500 or fill out our online contact form to schedule a consultation. Our main office is located at 1862 Oak Tree Road, Edison, NJ 08820, and we also have offices in Brick, Freehold, and Point Pleasant Beach.
The articles on this blog are for informative purposes only and are no substitute for legal advice or an attorney-client relationship. If you are seeking legal advice, please contact our law firm directly.