What Caused My Infant's Birth Injury?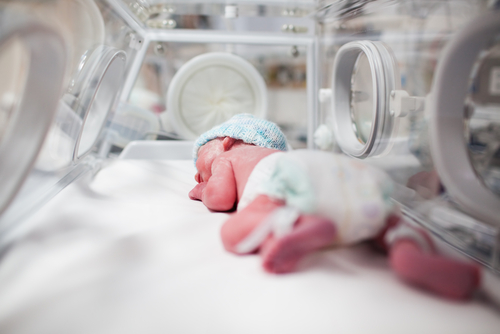 You've waited nine long months to meet your new bundle of joy, but when your infant gets placed in your arms, you immediately know there's a problem. This devastating reality impacts thousands of mothers across the nation, and they're left wondering – what caused my baby's birth injury? Who is responsible?
If you're asking yourself these questions, then you're not alone. Get answers to these important questions below.
Common Causes of Birth-Related Injuries
While some birth-related injuries are unavoidable, most of them are preventable. The majority of birth injuries are directly caused by a health care provider's negligence. Here are some of the leading causes of birth-related injuries:
Failure to identify that a C-section is necessary
Failure to identify and plan for high-risk or complicated deliveries
Failure to diagnose or prevent a preterm birth
Failure to recognize problems with the umbilical cord
Failure to respond to fetal distress
Failure to monitor the baby's vitals
Incorrect use of delivery instruments
In a small percentage of cases, genetic abnormalities may contribute or cause a birth injury. Despite that, doctors are well-equipped to recognize these abnormalities while your child is still forming in the womb.
Who is Responsible for a Birth-Related Injury?
When you show up in a labor unit at a hospital, your doctors have a direct duty to provide for you and your baby's care. It's their responsibility to act quickly and follow every labor-related protocol to minimize the risk of injury to you and your baby.
When a doctor's negligence caused your precious newborn's injury, they could be held legally liable for the fallout. You must, however, be able to prove that the doctor or hospital's care fell below the reasonable standard of care expected of them. In other words, if your doctor or the hospital took every reasonable precaution and an injury still occurred, then they might not be liable. If they acted outside of the scope of reasonable care, though, then they will be on the hook for damages.
It's difficult to identify whether a doctor's behavior amounted to negligence or not, even for judges and juries. Often, medical witnesses must be called on to testify about how a doctor should have acted in the situation. That's why an attorney can be invaluable if you're considering filing a claim.
Contact A Medical Malpractice Attorney for a Consultation About Your Infant Birth Injury Misdiagnosis Case in New Jersey
Were you or a loved one injured due to medical malpractice in New Jersey? Then you need to talk to an experienced medical malpractice lawyer as soon as possible for guidance on how to proceed. The Edison infant birth injury attorneys at Lombardi and Lombardi, P.A. are prepared to assist you with your legal claim. We represent victims of negligent surgeons, doctors, nurses, and pharmacists throughout New Jersey, including Edison, Freehold, Brick, and Point Pleasant. Call us today at 732-564-7165 or fill out our online contact form to schedule a consultation. Our main office is located at 1862 Oak Tree Road, Edison, NJ 08820 and we also have offices in Freehold, Brick, Point Pleasant.
The articles on this blog are for informative purposes only and are no substitute for legal advice or an attorney-client relationship. If you are seeking legal advice, please contact our law firm directly.