3 Types of Products Liability Claims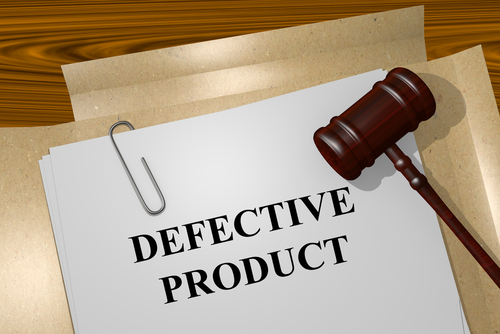 Popular toys like Sky Dancers and Snacktime Cabbage Patch Dolls probably bring back some good memories from the past. What you might not know, though, is that both toys ended up injuring thousands of kids across the nation. Now, they both have the reputation of being among the most dangerous children's toys of all time.
When you get injured by a product, you typically have the basis to pursue compensation in court. There are three main types of product liability claims, which we've outlined below.
Related blog: Defective Car Parts And Car Accidents
1. Defectively Designed Products
The first type of product liability lawsuit happens when consumers get injured by a defectively designed product. These types of products are poorly designed. To prove this kind of claim, you need to show:
Your injury could've been avoided or reduced by using a different design
The manufacturer should have reasonably known about the defect
After proving these elements, you'll also need to show to the court what you lost. You can prove your losses by providing documentation like medical bills, a note from your employer about lost wages and other types of evidence. A lawyer can help you collect the evidence you need if you got harmed by a defective product.
2. Defectively Manufactured Products
The next type of lawsuit happens when a manufacturing error creates a defective product. Unlike defectively designed products, this type of injury happens when your product is different from others on the shelf due to an error. The mistake doesn't occur during the designing phase but in the factory.
3. Failure to Warn
Have you ever noticed warning labels on the products you buy off the shelf? These warnings are very important to follow because they often mean that the product can be harmful if used in ways that aren't intended by the manufacturer.
The final type of products liability claim happens when the product manufacturer fails to warn consumers about known risks. The manufacturer is obligated by law to give a warning when they know about a product's danger. If warnings aren't present and you get injured, then it's important to file a lawsuit against the responsible party. This type of claim will encourage the company to provide adequate warnings to consumers in the future.
Contact an Edison Personal Injury Lawyer to Discuss Your Product Liability Case in New Jersey
Did you or a loved one sustain serious injuries due to a defective product in New Jersey? Don't let the medical bills pile up while you wait for the negligent party or their insurance company to do the right thing. Right now, you need an aggressive personal injury attorney on your side, fighting to get you the compensation you need, want, and deserve. The skilled attorneys at Lombardi and Lombardi, P.A. represent clients injured because of defective products in Brick, Freehold, Point Pleasant, and throughout New Jersey. Call (732)-709-7992 or fill out our online contact form to schedule a free consultation about your case. We have an office conveniently located at 1862 Oak Tree Road, Edison, NJ 08820 as well as offices in Brick, Freehold, and Point Pleasant.
The articles on this blog are for informative purposes only and are no substitute for legal advice or an attorney-client relationship. If you are seeking legal advice, please contact our law firm directly.