Can Seasonal Employees Get Workers' Comp Benefits in New Jersey?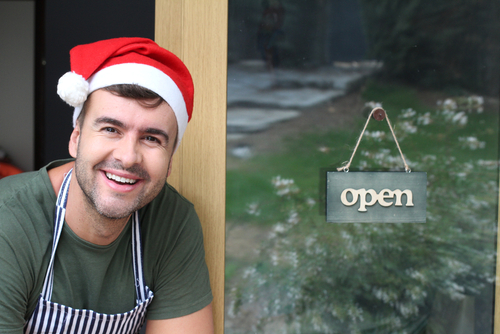 Many retail and commercial businesses will hire a large number of seasonal employees to accommodate the increase in business during the holiday season. While this can be a great way to supplement your income and afford the many costs that come with the holidays, it can also make the employment agreement and what it does, or doesn't, include harder to navigate. If you're injured at work, you might be wondering if seasonal employees can get workers' comp benefits in New Jersey. Continue reading to find out.
Common Workplace Injuries for Seasonal Workers
Seasonal workers may be at an increased risk of workplace injuries. They often receive less training than permanent employees and may be rushed into work. Additionally, some employers bring on employees seasonally in jobs that tend to be higher risk, like warehouse or delivery driver workers. Seasonal workers may be at risk of the following types of injuries:
Lifting injuries
Repetitive strain
Employees working in a warehouse may be at risk of injuries from lifting boxes or heavy machinery use. Cashiers may suffer injuries as a result of the repetitive nature of ringing up and bagging items. Delivery drivers may be at risk of being in an accident, either from a car crash or a slip and fall injury.
Are Seasonal Workers Covered By Workers Compensation in New Jersey?
Seasonal workers who are regular employees should be eligible for workers' compensation. The fact that someone is a seasonal, temporary employee shouldn't matter. If you're severely injured while on the job, you should receive coverage from your employer. This includes benefits for medical care, lost wages, partial or total disability coverage, or even survivorship.
How to Access Your Workers' Compensation Benefits
If you're injured on the job, it's important to report the accident, and receive immediate medical care. Failing to receive medical care can make it difficult to connect the injury to a workplace cause. It can also make your employer or the workers' compensation representative question the severity of your injury.
If you're severely injured, call an ambulance and go to the nearest emergency room. If it isn't an emergency, notify your employer and ask them where you should go for care. You'll also want to file an official report. This begins the formal process of collecting your workers' compensation benefits. You'll need to include what happened, as well as information about your injury, in the report.
When to Hire a Workers' Compensation Lawyer
The claims process for collecting workers' compensation benefits should be simple and convenient. However, this isn't always the case. Your employer may try to minimize your injury or claim that it didn't happen while at work. They may also try to blame the injury on you. Some employers may be more hesitant to pay seasonal employees because they feel like they're not entitled to the same benefits.
However, if you're injured while completing work duties, then it's only right that they pay for your damages. In addition to the costs you're likely to incur, the injury could also prevent you from working at your full-time job. If your employer is making it difficult to collect the benefits that you deserve, consider reaching out to a workers' compensation lawyer.
Contact a Freehold Workers' Compensation Lawyer to Discuss Your New Jersey Workplace Injury Case
A workplace injury can be devastating, particularly if it prevents you from returning to work for an extended period of time. Although New Jersey Workers' Compensation laws are supposed to provide you with reimbursement for medical expenses and replacement pay for missed time at work, it is not always easy to get the Workers' Comp benefits you deserve. That is why you should speak with a knowledgeable Workers' Compensation lawyer about your situation and get guidance throughout the claims process. The experienced Workers' Compensation attorneys at Lombardi and Lombardi, P.A. represent clients in Woodbridge, Lakewood, Middletown, Toms River, and all across New Jersey. Call (732) 906-1500 or fill out our online contact form today to schedule a free consultation about your work injury case. Our main office is located at 1862 Oak Tree Road, Edison, NJ 08820, and we also have offices in Brick, Freehold, and Point Pleasant Beach, NJ.
The articles on this blog are for informative purposes only and are no substitute for legal advice or an attorney-client relationship. If you are seeking legal advice, please contact our law firm directly.