Can You Sue Someone For a Minor Car Accident?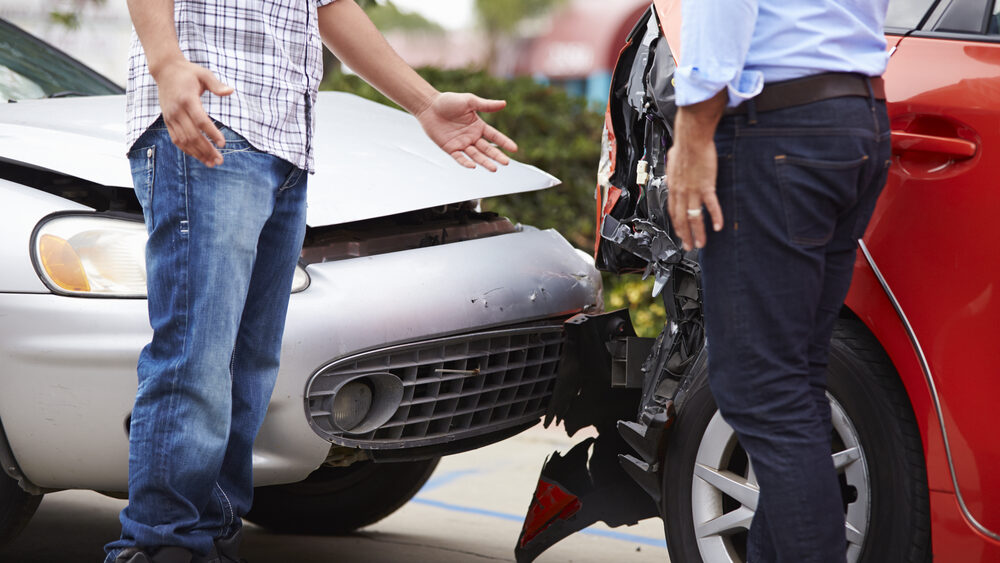 Yes, you can sue the party responsible for your car accident. Even though insurance usually covers medical treatment and compensation for damages suffered, there are times when it makes sense to sue the other party.
The more important question is whether you have grounds for a successful lawsuit and whether it will be worth it even if you win. Personal injury cases are often complex, and each car accident has unique circumstances that determine whether you should sue or not.
When in doubt, talk to the personal injury experts at Lombardi & Lombardi. We're New Jersey attorneys fighting for our clients in Edison, Brick, Freehold, and throughout New Jersey. If you're suing or being sued after a car accident, we're here to make sure you get your best chance in court as you fight for your rights.
When You Should Sue the Other Driver
Even minor car accidents can cause serious injury and damage. It's easy to overlook the effect of long-term injury and mental trauma. So, even if your accident didn't result in a serious injury or fatality, you should sue the other driver if:
They're not insured as required by law
Your medical bills or property damage exceed their policy limits
The accident was due to the other driver's gross negligence, such as DUI
You're unable to reach a reasonable settlement with the insurance carrier
If you want to recover damages that aren't covered by insurance, such as pain and suffering
In some cases, it even makes sense to sue as a punitive measure against grossly negligent parties. The validity of the lawsuit will be determined by the circumstances of the accident, which an experienced Lombardi & Lombardi attorney will explore thoroughly and advise you on what you should do.
Other factors such as the value of the lawsuit and available evidence also determine whether it's a good idea to file a lawsuit after a minor car accident.
Remember that New Jersey is a "choice no-fault" state, which means that your insurance policy should cover medical treatment and other costs, no matter whose fault it was, up to policy limits.
If you have "basic" insurance, you have a limited right to sue the at-fault party unless the injury resulted in the loss of a body part, significant disfigurement or scarring, loss of a fetus, or permanent injury, or death.
If you have "standard" insurance, you have the right to choose between a policy with a limited right to sue (cheaper) or an unlimited right to sue, which is more expensive but gives you more options.
What it Takes to Win a Car Accident Lawsuit
There are four main factors to consider in any successful personal injury lawsuit after a car accident:
The other party owed it to you to ensure your safety, such as by driving carefully or providing safe roads
The other party failed to deliver this duty of care
This failure led directly to your accident
As a result, you suffered injuries and financial losses
If there is clear evidence that the other driver or another party was at fault, your lawsuit becomes much easier to win. In reality, however, the defendant and their insurance carrier will fight hard to dispute fault, claim shared fault, or try to disprove the validity of your lawsuit.
This is why it's vital to gather as much evidence as you can, as soon as you can after the accident. It's standard to take photos and videos of your car, the accident scene, and the road after the accident. In addition, you should:
Wait for the police to arrive and collect a police report of the accident
Get eyewitness statements and contact information
Collect all receipts and invoices related to the accident, such as medical bills and car repair receipts
Traffic camera footage, if available
In addition, it's vital to avoid sharing information about the accident online or with other people. If insurance adjusters talk to you, give them only the main facts of the accident, and never admit the least fault for the collision.
What Do You Get if You Win Your Lawsuit?
Auto insurance policies cover a lot of accident-related bills, but they're usually insufficient. If your lawsuit is successful, you can recover damages for:
Medical bills not covered by insurance
Compensation for pain and suffering
Lost wages and earning potential
Ongoing costs for therapy, rehabilitation, medication, and medical devices
Damages for emotional suffering and trauma
There are cases where injuries show up weeks after an accident, and it becomes difficult to get compensation for them. For example, internal injuries and emotional trauma can stay hidden after an accident. In New Jersey, you have two years to file a lawsuit after a car accident.
Let Lombardi & Lombardi Car Accident Lawyers Review Your Case in New Jersey
At Lombardi & Lombardi, we understand what it takes to win "unwinnable" lawsuits. Even when you think you might not have a case, consult our experienced personal injury attorneys. We're here to help you file for difficult claims, negotiate with insurance companies, and protect you against lawsuits.
If you file a lawsuit after a minor car accident, you'll need lawyers who can take swift and decisive action to give you the best chance of winning. Having recovered over $800 million for our clients over the years, our experience and track record is proof of our success.
Our skilled attorneys represent clients injured in Woodbridge, Old Bridge, New Brunswick, Piscataway, and throughout New Jersey. Call (732) 906-1500 or fill out our online contact form to schedule a free consultation about your case. We have an office conveniently located at 1862 Oak Tree Road, Edison, NJ 08820, as well as offices in Edison, Brick, Freehold, and Point Pleasant Beach.
The articles on this blog are for informative purposes only and are no substitute for legal advice or an attorney-client relationship. If you are seeking legal advice, please contact our law firm directly.