Common Types of Product Liability Claims in NJ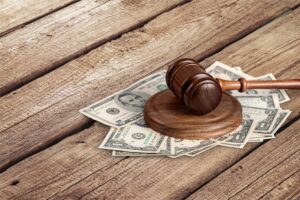 When we purchase products from the store, we expect them to be safe when used as intended. Unfortunately, manufacturers sometimes put products out on the market that are not safe. When product liability claims arise, businesses may be forced to include warning labels on products, alter designs or even recall the item.
Common Types of Product Liability Claims in NJ
Product liability claims most often fall into three general categories: defective manufacture, defective design or failure to warn consumers about the product's dangers. Products that fall under the defective manufacture category have usually been flawed as a result of the manufacturing process. Most often, an irregularity in the factory causes the problem with the product. For example, a product may be missing parts, contaminated during manufacture or cracked and broken when put together. Products with defective designs, on the other hand, are inherently dangerous or unacceptable despite being made exactly to the manufacturer's specifications. The victim's injury must have directly resulted from the inherently flawed design of the product. Finally, products may not have proper warning labels or instructions for use. Without these important features, products may become dangerous in a way that is not obvious to the consumer.
Most manufacturers, distributors and sellers maintain a products liability insurance product that helps cover costs associated with common product liability claims. Most of these types of lawsuits will eventually be settled outside of court, but insurers are required by law to defend their policyholders. They will fight to try to minimize your compensation or deny fault.
Contact New Jersey's Product Liability Attorneys at Lombardi and Lombardi
The attorneys at Lombardi and Lombardi have extensive experience litigating claims against major pharmaceutical companies, factories and other product manufacturers over the last 35 years. If you have questions about product liability, then come visit us at our main office located at 1862 Oak Tree Road in Edison, NJ 08820. We serve clients throughout New Jersey, and we have other office locations at 10 Parsonage Rd. in Edison, Freehold, Point Pleasant and Brick. We understand how frustrating it is to become injured by a defective or malfunctioning product, so we will fight tirelessly for your right to compensation. Call us now at 732-564-7165 or reach out to us online to hear back from one of our attorneys as soon as possible.
The articles on this blog are for informative purposes only and are no substitute for legal advice or an attorney-client relationship. If you are seeking legal advice, please contact our law firm directly.