Don't Make These Common Mistakes With Your Workers' Comp Doctor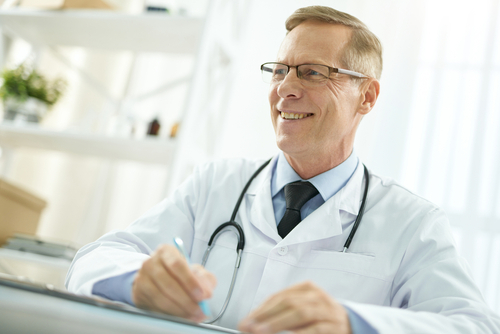 If you are injured at work, you will likely go through the process of claiming workers' compensation benefits. One of the required steps is an independent medical exam, which occurs with an assigned medical provider. Continue reading to learn more about the most common workers' comp mistakes you should avoid with your medical doctor.
Do You Have to Go to an Independent Medical Exam (IME)?
Even if you have already received medical care from your own doctor, it is usually a requirement to also receive a consultation from the insurance provider's doctor. They choose a doctor who will provide them with a report, identifying your injuries. There are a few reasons why they may request an IME, with a few common ones being:
The insurance company doesn't agree with your doctor's report
The claims process is taking too long
Your doctor claimed disability, either partial or total
The insurance company wants more information on your injury
An IME may be listed as a request, but it is usually a requirement. If you don't submit it, it is possible that they will deny your claim. It is best to attend the appointment.
Things Not to Say To Your Workers' Compensation Doctor
This is usually a doctor who specifically works with other patients going through the workers' compensation process. They will include information in your report regarding your injury, as well as recommendations on how long you will need to recover fully. It is important to remember that while you want to discuss your injury in full, they do represent the insurance company.
Here are a few things you might not want to discuss with your workers' compensation doctor:
Avoid exaggerating your symptoms: It is important to discuss your symptoms in detail with your doctor, but it is also important to not exaggerate them. They have a medical degree and are usually familiar with common medical conditions, so it could draw red flags and damage your overall credibility.
Avoid making accusations: Making accusations as to who is at fault or talking badly about your employer, could make the workers' compensation doctor question your intentions. A general rule to follow is that anything you talk about with your doctor may make its way back to your employer.
Avoid lying about your symptoms: It is also important to be truthful. Not only will this help you receive the medical care you need, but it can also protect your reputation.
Avoid talking about your ability to do work duties: It is better to focus on the injury and let the doctor determine what work duties you can perform.
An independent medical exam is only one part of the workers' compensation claims process, but it is an important one. But, by being honest and only discussing things that relate to your injury, you can make it through it.
If you are concerned about your IME appointment or the insurance company denies your claim, you might reach out to a workers' compensation lawyer. A lawyer can help you compile the information you need for your application. They can also help with the appeals process, as well as finding out why your claim was denied.
Contact a Woodbridge Workers' Compensation Lawyer to Discuss Your New Jersey Workplace Injury Case
A workplace injury can be devastating, particularly if it prevents you from returning to work for an extended period of time. Although New Jersey Workers' Compensation laws are supposed to provide you with reimbursement for medical expenses and replacement pay for missed time at work, it is not always easy to get the Workers' Comp benefits you deserve. That is why you should speak with a knowledgeable Workers' Compensation lawyer about your situation and get guidance throughout the claims process. The experienced Workers' Compensation attorneys at Lombardi and Lombardi, P.A. represent clients in Woodbridge, Howell, Middletown, Lakewood, and all across New Jersey. Call (732) 906-1500 or fill out our online contact form today to schedule a free consultation about your work injury case. Our main office is located at 1862 Oak Tree Road, Edison, NJ 08820 and we also have offices in Brick, Freehold, and Point Pleasant Beach, NJ.
The articles on this blog are for informative purposes only and are no substitute for legal advice or an attorney-client relationship. If you are seeking legal advice, please contact our law firm directly.