Which Employees Are Covered By Workers' Compensation?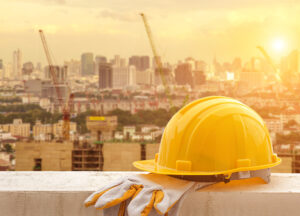 When workers get injured and can no longer carry out their duties, they depend upon workers' compensation to pay for any possible lost wages and certain medical coverage. Although your employer may claim that you are covered, it is possible for that coverage to exclude certain circumstances, which is why it is critically important that you are aware of your rights in the workplace in order to be properly compensated for your injuries.
Who is Covered by Workers' Comp
You will not be able to sue your employer for monetary compensation of your injuries if you are covered under workers' compensation, therefore you must file a workers' comp claim in court. This will allow you to receive proper compensation for any lost wages or even medical treatment if your claim has been approved. Because of this, there is no need to show that your employer is in any way responsible for your injuries in court, so long as the injury in question did indeed occur on the premises and was a direct result of work related activities. If you are not covered by workers' comp, you can file a personal injury lawsuit against your employer in court. In a personal injury case, you may demand a wider range of damages, including the full value of your lost wages and compensation for your pain and suffering although you must prove that your injuries are a direct result of the actions of the company.
Most states have mandatory workers' compensation laws and many companies that operate within those states comply with regulations and include workers' compensation insurance. It is common for a company with a minimum of three to five employees to be required to have workers' compensation insurance. In many states, employers have the choice of purchasing a workers' comp insurance policy from an insurance company or receive certification from the state to self-insure. It is common practice in the majority of states that employers must be insured through a state-managed fund.
Workers' Comp Eligibility
If someone is employed by an insured employer then they will be eligible for workers' compensation benefits yet freelancers, independent contractors, and volunteers may not be covered under state laws. It may be the case that a company mistakenly misclassified an employee as a freelancer with the intention of avoiding their legal responsibility to have workers' compensation insurance for them. Although this may be how your employer has classified you as an employee, it does not automatically make you ineligible for workers' compensation, and therefore you may be entitled to workers; compensation benefits. If you believe that you may be misclassified as an independent contractor by your employer you may be able to fight the misclassification under your state law and receive proper compensation.
The articles on this blog are for informative purposes only and are no substitute for legal advice or an attorney-client relationship. If you are seeking legal advice, please contact our law firm directly.