Lawsuits Against Drunk Drivers Who Cause Car Accidents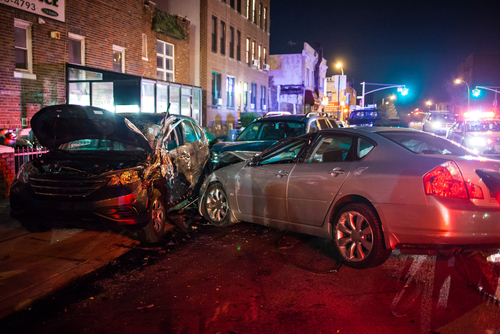 Drunk drivers kill and cause serious injury to numerous innocent people every year. Alcohol impairs perception and reaction time when driving.  If someone is injured in a drunk driving accident, they can bring a lawsuit in civil court. Learn more about how to hold a drunk driver liable for your injuries and how an experienced attorney can help.
What Can I Sue a Drunk Driver For?
The injuries you may sustain after a drunk driving accident are often severe. As such, you will likely have costly medical bills and be unable to return to work for an extended period of time. This can cause severe financial strain on you and your family. Below are some of the compensatory damages you can sue for in a lawsuit against a drunk driver:
Lost wages for missed time off work
Damaged property
Medical bills
What Does it Mean When People Say that New Jersey is a No-Fault State?
In a no-fault state like New Jersey, victims must meet a certain threshold before they can bring a civil case for damages against a drunk driver. This means that a person might be precluded from bringing a claim for only minor injuries and/or property damage. In a pure negligence state, the drunk driver could be sued regardless of the extent of damages claimed by the victim.  However, in New Jersey an injured person would be at the mercy of their own insurance company (which will not be evaluating fault) as to the amount of compensation to be received. It was thought that this was a practical way to eliminate the backlog in the courts and offer money to victims more quickly. The unintended consequence of New Jersey's designation as a no-fault state is that innocent parties may not be able to directly sue the drunk driver who caused the accident that resulted in injuries and even death. 
Punitive Versus Compensatory Damages
In addition to compensatory damages that allow the victim to recover the actual expenses for medical treatment and property repair/replacement, there can be an award of punitive (punishment damages). A repeat offender whose impaired judgment results in the victim's wrongful death or lifelong disability, could be brought to justice by an enormous claim for punitive damages, which are not taxable. Punitive damages announce to society that the law will not tolerate DWI crimes against innocent victims.
As with all lawsuits for negligence and/or reckless disregard for human life, the defense will try to pin the blame on the injured party.  A common strategy is to raise contributory and comparative negligence as a way to prorate liability.  Don't let this happen to you.  The attorneys at Lombardi and Lombardi, P.A. have obtained substantial verdicts for their injured clients. Learn more about our case results here.
Contact An Edison Personal Injury Lawyer To Discuss Your Car Accident Case In New Jersey

Did you or a loved one sustain serious injuries due to a drunk driving accident in New Jersey? Don't let the medical bills pile up while you wait for the negligent party or their insurance company to do the right thing. Right now, you need an aggressive personal injury attorney on your side, fighting to get you the compensation you need, want, and deserve. The skilled attorneys at Lombardi & Lombardi, P.A. represent clients injured because of car accidents in Middlesex, Monmouth, Ocean, Somerset, and Union Counties and throughout New Jersey. Call 732-564-7165 or fill out our online contact form to schedule a consultation about your case. Lombardi & Lombardi, P.A. has two offices conveniently located in Edison New Jersey, as well as offices in Brick, Freehold and Point Pleasant. The main office of Lombardi and Lombardi, P.A. is at 1862 Oak Tree Road, Edison, NJ 08820.
The articles on this blog are for informative purposes only and are no substitute for legal advice or an attorney-client relationship. If you are seeking legal advice, please contact our law firm directly.