Can I File a Workers' Comp Claim If I'm Working from Home in NJ?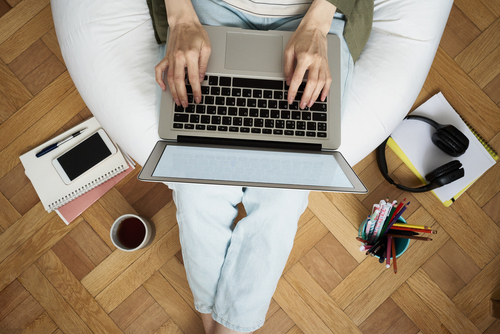 Under New Jersey's workers' compensation system, an employee is entitled to workers' compensation benefits for any injury that occurs in the course and scope of his or her employment. While the workers' compensation system was designed in a time where people went to a place of work owned and/or controlled by the employer, today many people have the ability to fully perform their job duties from a remote site or from home. With the COVID-19 pandemic shutting down or restricting access to many offices across New Jersey for the foreseeable future, many more residents are setting up their workspace in a place they fully control, such as their home or a vacation rental. This sea change in people working remotely or from home can raise questions about whether an employee is entitled to workers' compensation benefits if he or she is injured "on the job" while working remotely or from home.
If you suffer an injury while working at home or in another remote location, here are some tips to consider and follow to help establish your right to receive workers' compensation.
Establish That Your Injury Was Work-Related
With many remote workers also enjoying flexibility over their work schedules, being able to be "logged on" or complete tasks in a more flexible manner, it can become harder for a remote worker to establish that an injury occurred in the course and scope of his or her employment. Simply being injured while logged into work remotely or during your on-duty hours or your employer's normal business hours will likely not be sufficient to prove that your injury is work-related. You may have gone to the kitchen to fix lunch or run out of the house quickly to pick up your child from the park.

In order for your injury to be compensable under workers' compensation, you will need to show that the nature and cause of your injury is directly related to your work for your employer. You can help bolster your case by having photographic evidence or a contemporaneous written account of your injury to help prove that it occured while performing work for your employer.
Report Your Injury
As with any work-related accident and injury, New Jersey's workers' compensation laws require you to report your accident and injury to your employer as soon as possible. Reporting your injury as soon as possible can also help push back against any suspicions of fabrication or exaggeration. Even if you are working remotely, you do not need to go into the office to make a report. You can instead contact your supervisor or your HR representative via phone or email to notify them of your injury. Your supervisor or HR rep can direct you to any forms or documentation you may need to fill to formalize your claim.

Once you make your claim, you may be contacted by an insurance adjuster from your employer's workers' compensation insurer to ask questions about your accident and injury. Be sure to provide succinct, direct responses to any questions. Don't speculate, and if you don't know or don't remember, it is okay to say so, rather than make a statement that later turns out to be false.
Document Your Remote Workspace
When you work remotely, you have control over your workspace — your employer may try to contest your workers' compensation claim on grounds that your home or workspace wantonly or recklessly put you at risk of injury. Having documentation that your employer approved your remote work or approved your home office or workspace can help push back against this argument.
Review Your Employer's Remote Work Policy
Finally, you should review your employer's remote work policy to ensure that your remote work is in compliance with the policy; violations of the policy may also give your employer grounds to contest or deny a workers' compensation claim.
Contact an Edison Workers' Compensation Lawyer to Discuss Your New Jersey Workplace Injury Case
A workplace injury can be devastating, particularly if it prevents you from returning to work for an extended period of time. Although New Jersey Workers' Compensation laws are supposed to provide you with reimbursement for medical expenses and replacement pay for missed time at work, it is not always easy to get the Workers' Comp benefits you deserve. That is why you should speak with a knowledgeable Workers' Compensation lawyer about your situation and get guidance throughout the claims process. The experienced Workers' Compensation attorneys at Lombardi & Lombardi, P.A. represent clients in Woodbridge, Old Bridge, Piscataway, New Brunswick, and all across New Jersey. Call (732) 906-1500 or fill out our online contact form today to schedule a consultation about your work injury case. Our main office is located at 1862 Oak Tree Road, Edison, NJ 08820, and we also have offices in Brick, Freehold, and Point Pleasant Beach.
The articles on this blog are for informative purposes only and are no substitute for legal advice or an attorney-client relationship. If you are seeking legal advice, please contact our law firm directly.