The Rising Risk of Tech-Savvy Toys: Cybersecurity, Legal Recourse, and Keeping Your Child Safe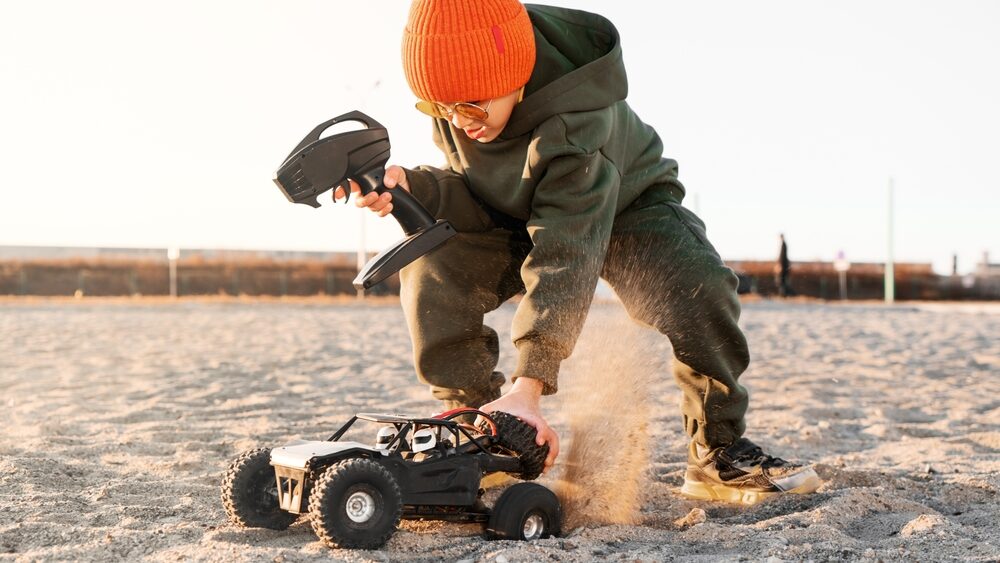 In an increasingly interconnected world, toys are not immune to the advancements of technology. While high-tech toys can offer educational and entertainment value, they also present a series of complicated risks, some of which can extend into the virtual world of data and privacy. As parents, caregivers, and legal guardians, it is our responsibility to understand these emerging threats alongside traditional physical hazards, like choking on small parts. This article will examine the complex landscape of modern toy safety, focusing on cybersecurity risks and product liability, to equip you with the knowledge to protect your child's well-being in every sense of the word. Should you ever face a situation where your child is harmed due to a defective or dangerous toy, Lombardi & Lombardi is here to provide expert legal counsel and representation.
I. The Evolution of Toy Dangers
Traditionally, the safety concerns associated with toys have revolved around physical risks—choking hazards, sharp edges, and toxic materials, to name a few. A case in point is the "My Sweet Love" doll, which suffered from an overheating circuit board, resulting in at least two reported child injuries. However, as toys have evolved to include smart capabilities, they now pose threats that extend into the digital realm.
II. Cybersecurity Risks in Smart Toys
Smart toys often come with features like voice recognition, GPS tracking, and internet connectivity. While these functionalities make the toys more interactive and engaging, they also introduce cybersecurity risks. These connected toys can be vulnerable to hacking, leading to unauthorized access to sensitive information such as your child's name, location, or even recorded conversations.
III. Protecting Your Child's Data
Before purchasing a smart toy, research how the manufacturer stores and protects data. Make sure the company complies with regulations regarding children's online privacy. Changing default passwords and regularly updating the toy's software can also go a long way in safeguarding your child's information.
IV. Precautionary Measures for Modern Toys
It's essential to be proactive when it comes to children's safety, especially in the realm of toys. Here are some steps you can take:
1. Research Before Purchase
Always investigate before buying a new toy for your child or as a gift for another. Utilize resources such as the Consumer Product Safety Commission's (CPSC) website to check for any recalls or safety concerns related to the toy in question.
2. Read User Reviews
User reviews can offer insights into any flaws or safety risks not mentioned by the manufacturer. Take the time to read through these comments to get a well-rounded view of the toy's reliability and safety.
3. Examine the Toy Thoroughly
Before giving a toy to your child, inspect it carefully. Look for small, detachable parts that could be swallowed or sharp edges that could cause injury.
V. Legal Recourse: What You Can Do If Your Child Is Injured
If your child has suffered injuries or privacy invasion due to a faulty or insecure toy, you may have grounds for legal action. Depending on the specifics of the case, liable parties could include the toy manufacturer, the retailer, or even third-party software providers for smart toys. Lawsuits could range from negligence and breach of warranty to strict liability.
VI. Types of Compensation
You may be entitled to compensation for medical bills, pain and suffering, and future medical expenses. In the case of data breaches, damages for emotional distress may also be sought.
Key Takeaway:
As technology continues to permeate every aspect of our lives, including children's toys, parents must be extra vigilant. While advances in technology have made play more interactive and educational, they also introduce new types of risks that demand our attention. By doing your due diligence, you can significantly reduce the likelihood of your child encountering these dangers. Should the unthinkable happen, know that legal avenues exist to rectify the situation and that Lombardi & Lombardi is committed to fighting for the justice you and your family deserve.
Contact Lombardi & Lombardi Today For a Free Consultation About Your Product Liability Case
In a world where the risks to our children are more complex than ever, you need a law firm that understands the intricacies of both physical and digital harm. At Lombardi & Lombardi, we don't just offer legal advice; we offer peace of mind. With decades of experience in personal injury law and a dedicated focus on product liability cases involving defective and hazardous toys, we are uniquely positioned to navigate the legal maze for you.
When it comes to safeguarding your family's future, don't leave it to chance. Choose a law firm that combines compassionate counsel with aggressive representation. We'll fight for the justice you deserve, from securing compensation for medical bills to pursuing damages for emotional distress in the event of a data breach.
Contact us today for a free consultation and take the first step towards securing a safer tomorrow for your family.