How Much Does a Truck Accident Lawyer Cost?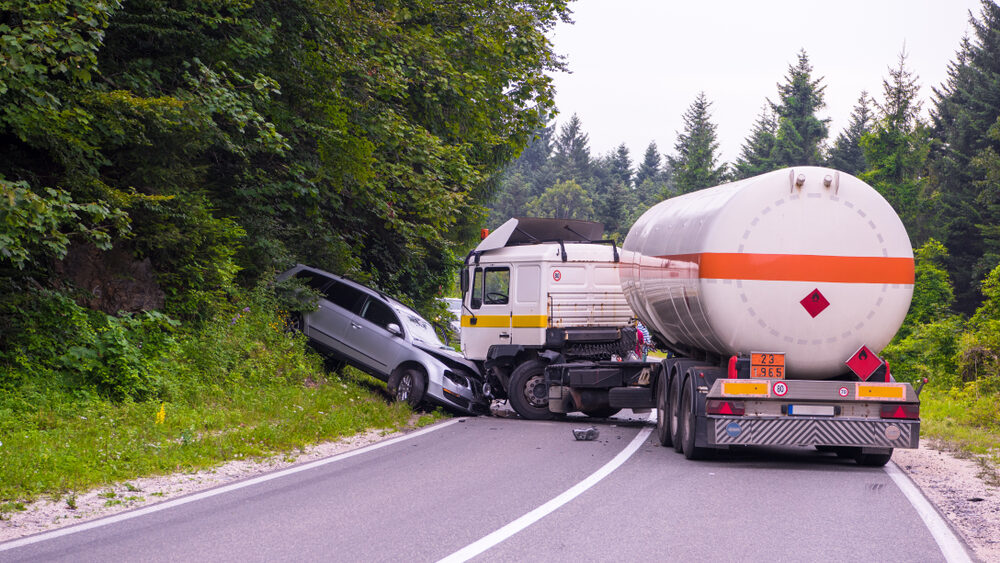 Truck accident claims can be very complex. Going up against truck companies and the insurance companies that represent them can be intimidating. It helps to have the guidance and representation of an experienced truck accident attorney. However, many truck accident victims are concerned about the cost of hiring a professional to guide and represent them.
How Do Truck Accident Lawyers Charge?
If you're worried about whether or not you can afford a truck accident lawyer, you needn't be. Most of these lawyers work on a contingency fee basis. This means that they only get paid when they recover compensation on behalf of their clients. Their fee is a portion of the payout that is given as compensation to their clients.
The percentage that the attorney takes as compensation is agreed upon during the initial consultation with the client. You may be able to negotiate for a better rate with the truck accident attorney during your consultation. If you aren't able to come to a reasonable agreement, you can consult with an attorney from another law firm.
Attorneys that work on a contingency fee basis:
Provide the resources for building your car accident claim and for pursuing your settlement
Determine approximately how much your case is worth and pursue a settlement based on this figure.
Represent you during negotiations with the insurance company and the at-fault parties they represent.
Prepare documentation on behalf of their clients
Prepare for and represent their clients at trial if a reasonable settlement cannot be reached through negotiations.
Deduct their fees from the check that is sent as a payout as compensation to their client prior to sending their client the remaining amount.
No Up-Front Fees
When you hire a truck accident attorney on a contingency fee basis, you needn't worry about paying any fees out of pocket. Attorneys that work on a contingency fee basis will not require you to pay a retainer or other up-front fees. You can therefore focus on your recovery while resting assured that a professional is handling your claim.
Protect Your Rights and Increase Your Chances of Success
Many truck accident victims are not aware of their rights. They do not understand the laws that surround truck accident claims. They also don't know what options there are for recovering compensation. Hiring a truck accident lawyer will help to protect your rights.
Truck accident attorneys are experienced and knowledgeable. They have in-depth knowledge of the laws surrounding truck accidents and the process of recovering compensation for these accidents. They have experience dealing with truck companies as well as insurance companies. They are not intimidated and will not fall for the tricks insurance companies use to reduce their losses.
An experienced attorney will know how to calculate your damages. They will not settle for less than just compensation. They will work to build a strong claim and fight to recover maximum compensation on your behalf. 
Contact an Edison Truck Accident Lawyer to Discuss Your Case in New Jersey
Contact us now to schedule a consultation with an experienced truck accident attorney and learn how we can help you maximize your financial recovery. The skilled attorneys at Lombardi and Lombardi, P.A. represent clients injured because of a truck accident in Woodbridge, Perth Amboy, Middletown, Howell, and throughout New Jersey. Call (732) 906-1500 or fill out our online contact form to schedule a consultation about your case. We have an office conveniently located at 1862 Oak Tree Road, Edison, NJ 08820, as well as offices in Brick, Freehold, and Point Pleasant Beach, NJ.
The articles on this blog are for informative purposes only and are no substitute for legal advice or an attorney-client relationship. If you are seeking legal advice, please contact our law firm directly.