Why Does Black Friday Cause So Many Injuries?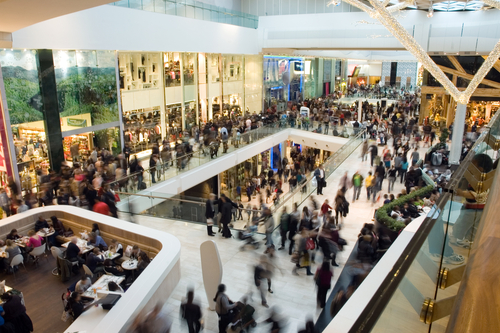 One of the more popular recent traditions of the Thanksgiving holiday are the Black Friday sales that take place at stores on the Friday after Thanksgiving, often beginning at midnight on that Friday. Unfortunately, in people's mad dash to score the best prices on products, especially for those high-priced items that are intended for Christmas presents, accidents are bound to occur — car accidents on roads and in parking lots, stampedes at the front door of stores, and fights over the last TV or gaming console. 
Accident Rates Increase on Black Friday
Studies show that the rates of accidents increase during the Thanksgiving holiday. While motor vehicle accident rates increase between 20 and 25 percent on the Wednesday before Thanksgiving and on Thanksgiving itself, car accident rates can rise as much as 35 percent on Black Friday. 
While retailers have publicly professed to try to take steps to increase shopper and employee safety during Black Friday sales, they obviously have a financial interest in maintaining the frenzy of Black Friday in order to encourage shoppers to buy as much as possible.
Read more: Do Minor Car Accidents Have To Be Reported?
Tips to Keep Safe When Going Out on Black Friday
If you do decide to take advantage of the sales on Black Friday, there are a few steps you can take to help protect yourself from accidents and injuries:
Consider shopping online — many stores offer the same sales online as they do in-store, while online marketplaces such as Amazon also have a Black Friday program that offers competitive prices on the same products you might buy in-store
Avoid speeding — although you may be worried about getting to the next store before all the good deals are gone, you won't get any of those deals if you get into an accident or end up in the hospital with serious injuries from a high-speed impact
Avoid texting-and-driving — distracted driving is often considered just as dangerous, if not moreso, than drinking and driving
Consider shopping later in the weekend –– retailers may offer the same sales throughout the weekend and into the following week, so you can avoid the rush by choosing to shop on Saturday or Sunday or the week after Thanksgiving
Stand towards the back of the line — if you do choose to participate in the early morning mad rushes, don't stand toward the front of the line where you are at greatest risk for injury from being crushed by the crowd behind you
Read more: Can I File A Claim If I Fell At The Mall?
What to Do If You Are Injured at a Store on Black Friday
If you are injured while shopping in-store on Black Friday, you should take the following steps to help protect your legal rights and options for pursuing compensation later, if necessary:
Notify the store manager of your injury. The store will likely prepare an accident or incident report, so be sure to get a copy of this report before you leave the store
Get the names and contact info for any eyewitnesses to your accident and injury, in case you later need a statement
Photograph the accident scene 
Keep or photograph the clothes and footwear you were wearing at the time of your injury
Schedule an exam with a doctor to check for all the injuries you may have suffered
Talk with a personal injury attorney about your legal rights and options for pursuing a legal claim
Read more: Someone Hit My Parked Car And Left, What Do I Do?
Contact a Edison Personal Injury Lawyer to Discuss Your Premises Liability Case in New Jersey
Did you or a loved one sustain serious injuries due to premises liability in New Jersey? Don't let the medical bills pile up while you wait for the negligent party or their insurance company to do the right thing. Right now, you need an aggressive personal injury attorney on your side, fighting to get you the compensation you need, want, and deserve. The skilled attorneys at Lombardi & Lombardi, P.A. represent clients injured because of premises liability in Old Bridge, Piscataway, New Brunswick, Perth Amboy, and throughout New Jersey. Call (732) 906-1500 or fill out our online contact form to schedule a free consultation about your case. We have an office conveniently located at 1862 Oak Tree Road, Edison, NJ 08820, as well as offices in Edison, Brick, Freehold, and Point Pleasant Beach.
The articles on this blog are for informative purposes only and are no substitute for legal advice or an attorney-client relationship. If you are seeking legal advice, please contact our law firm directly.