Medical Mistakes in Emergency Rooms: Do I Have a Claim?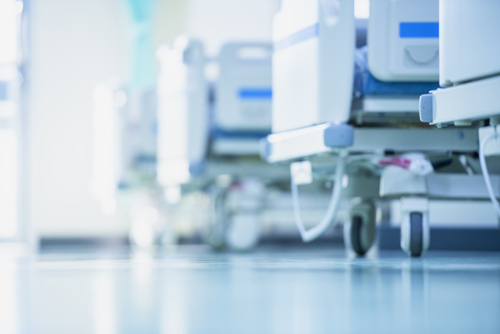 Hospital emergency rooms can be busy, chaotic places. Unfortunately, this makes it more likely that doctors and nurses in the ER may make a mistake. However, medical professionals working in emergency rooms are still required to treat patients according to the applicable standards of care. As a result, a medical mistake in an emergency room may lead to a legal claim of medical malpractice.
Common Emergency Room Errors
Some of the most frequent mistakes that are made in emergency rooms include:
Misdiagnosis/delayed diagnosis – Patients may present at the emergency room with a wide variety of symptoms. However, in the rush to triage patients, important signs of serious health conditions may get overlooked. As a result, life-threatening conditions like heart attack, stroke, or pulmonary embolism may be misdiagnosed or not timely diagnosed, leading to the loss of critical minutes that can mean the difference in a patient making a full recovery.
Medication errors – Emergency room staff can make various mistakes in administering medication to patients, including prescribing contraindicated medication (medication that has an adverse reaction with other medications the patient takes, or medication that the patient is allergic to), miscalculating medication dosage, missing doses, or administering medication to the wrong patient
Delayed treatment – When emergency rooms are busy, administering prescribed treatment or medication to a patient may end up being delayed, potentially allowing a patient's condition to seriously deteriorate.
Premature discharge – Busy emergency rooms may also be more likely to discharge patients as quickly as possible to free up space. However, discharging a patient before they have been correctly diagnosed or before their condition has stabilized makes it much more likely that they will soon end up right back in the ER.
Inadequate discharge instructions/follow-up care – Similarly, emergency room staff may not provide clear discharge instructions to a patient or confirm that the patient understands the instructions. Poor follow-up care also increases the risk that a patient will end up back in the ER with the same condition.
Why Do Mistakes Happen in the ER?
Some of the reasons why mistakes are more likely to occur in the ER compared to other departments in the hospital include:
Workload, as emergency rooms often must accommodate large numbers of patients, sometimes having to place patient beds in corridors
Understaffing, as hospitals may try to cut staffing costs or doctors and nurses may call out sick from work on any given day
Inadequate patient histories/physical exams, which may cause ER staff to not know important details about a patient or to miss critical symptoms
Miscommunication among staff
Failure to conduct diagnostic testing
Inadequate patient monitoring
Fatigue/burnout, which can make anyone more likely to commit mistakes
Liability for Medical Mistakes in the ER
In many cases, liability for a medical mistake in the emergency room falls upon the hospital, especially where the hospital employed the staffers responsible for the mistake. However, if a medical mistake was committed by an ER doctor who works in the hospital as an independent contractor, an injured patient might also pursue claims for compensation directly against the doctor.
What Can You Recover in a Medical Malpractice Claim?
In a medical malpractice case, you might be entitled to financial compensation for expenses and losses such as:
Costs to treat physical harm or conditions caused by a medical mistake
Loss of wages or income if you cannot work due to the injuries or medical conditions you suffered
Physical pain
Emotional distress or trauma
Contact A Medical Malpractice Attorney for a Consultation About Your Emergency Room Error Case in New Jersey
Were you or a loved one injured due to medical malpractice in New Jersey? Then you need to talk to an experienced medical malpractice lawyer as soon as possible for guidance on how to proceed. The Edison emergency room error attorneys at Lombardi & Lombardi, P.A. are prepared to assist you with your legal claim. We represent victims of negligent surgeons, doctors, nurses, and pharmacists throughout New Jersey, including Woodbridge, Old Bridge, Piscataway, and New Brunswick. Call us today at (732) 906-1500 or fill out our online contact form to schedule a consultation. Our main office is located at 1862 Oak Tree Road, Edison, NJ 08820, and we also have offices in Brick, Freehold, and Point Pleasant Beach.
The articles on this blog are for informative purposes only and are no substitute for legal advice or an attorney-client relationship. If you are seeking legal advice, please contact our law firm directly.