What Is Strict Liability in Animal Attack Cases?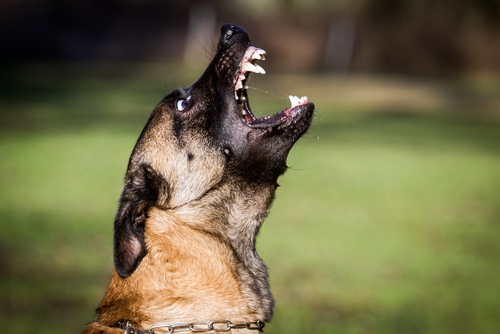 Dog Bites and Animal Attacks Strict Liability in NJ
In the State of New Jersey, strict liability law applies to animal attacks. Our team of personal injury lawyers at Lombardi and Lombardi, P.A. have helped injured victims like you to get the compensation that you deserve for your injuries. If you have suffered injuries from an animal attack, you need to secure legal representation immediately.
What is Strict Liability Rule?
The strict liability rule makes animal owners responsible when their dog bites someone and causes an injury. This liability is valid even when the animal owner was not aware that their pet was dangerous. Regardless of this, negligence still applies. Animal owners are held accountable for any injuries that their animals cause. The owner bears the risk in NJ if their animal attacks another person. This law only applies to bites and not if a dog jumps on someone and they fall and suffer injury or any other incident.
Statute of Limitations
In New Jersey, the deadline for filing personal injury cases is two years from the date of the injury. If you try to file it after this time period, your case will most likely be dismissed. This makes it important to immediately hire an experienced personal injury lawyer to represent you during this difficult time. An attorney's job is to file all necessary paperwork on time and to protect your legal rights while speaking on your behalf.
The One Bite Rule
The strict liability rule is different than the one-bite rule. This rule presumes that a dog owner doesn't know that their dog is dangerous until it bites someone or shows violent behavior. The pet owner isn't held responsible for any injuries that are a result of this violence unless the dog bites someone for the first time.
Proving Strict Liability
To prove this strict liability in a personal injury lawsuit, the victim must show that they were attacked and injured. They must show that the defendant is the dog's owner and that they didn't provoke the animal in any way. The victim must also show that they were acting peaceably where they were lawfully permitted. Proving these things is imperative to win one's personal injury case.
Damages That Can Be Recovered
In dog bite attack lawsuits in the State of New Jersey, victims can recover damages such as direct medical expenses including and not limited to:
Hospital bills
Prescription medications
On-going rehabilitation
Other medical needs
Injured victims can also sue for psychological damages including pain and suffering and the need for therapy.

Contact an Edison Personal Injury Lawyer to Discuss Your Animal Attack Case in New Jersey
Did you or a loved one sustain serious injuries due to an animal attack in New Jersey? Don't let the medical bills pile up while you wait for the negligent party or their insurance company to do the right thing. Right now, you need an aggressive personal injury attorney on your side, fighting to get you the compensation you need, want, and deserve. The skilled attorneys at Lombardi & Lombardi, P.A. represent clients injured because of personal injury in Woodbridge, Old Bridge, New Brunswick, and Perth Amboy and throughout New Jersey. Call 732-564-7165 or fill out our online contact form to schedule a free consultation about your case. We have an office conveniently located at 1852 Oak Tree Road, Edison, NJ 08820 as well as offices in Brick, Freehold and Point Pleasant Beach.
The articles on this blog are for informative purposes only and are no substitute for legal advice or an attorney-client relationship. If you are seeking legal advice, please contact our law firm directly.