Top Seven Most Common School and Daycare Injuries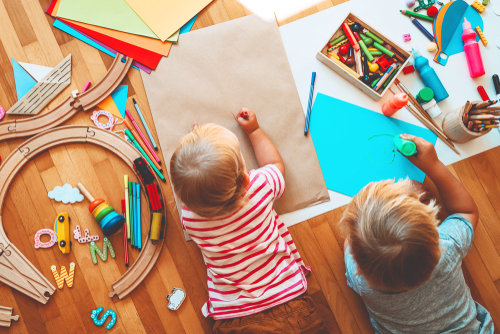 Although we expect daycares and schools to keep our children safe as they learn, injuries are unfortunately a common occurrence for children at school or daycare. Here are several of the most common injuries suffered by children at school and daycare.
School and Daycare Accident Statistics
According to the Centers for Disease Control, injury is the leading cause of death for people 19 and younger. On average, around 12,000 children and young adults die each year from unintentional injuries.
Statistics from the National Highway Traffic Safety Administration show that around 5,000 students are injured each year in school bus crashes.
Unfortunately, statistics regarding injuries in daycare settings are hard to come by, as only about half of the states in the U.S. even require licensed daycares to report student injuries. Many more injuries that occur in unlicensed or informal daycares also go unreported.
The Most Common Injuries Suffered at Daycare or School
Injuries at daycare or school are most likely to occur on the bus or shuttle in a motor vehicle accident, on the playground during recess, or in organized sports or athletic activities. Many other children are also injured in random slip and fall or trip and fall accidents. Some of the most common injuries that occur in daycare or school accidents include:
Cuts and bruising, which parents and teachers should monitor for several days to ensure that children do not suffer from an infection in a wound.
Sprains and strains, which can result from playing on the playground or playing sports
Head injuries and traumatic brain injuries, especially concussions suffered in falls or in contact sports. Children who may have suffered a traumatic brain injury should immediately be seen by a doctor, and kept out of school for several days as the learning environment can place further stress on a brain injury
Dislocated joints
Internal injuries, which are often difficult to visually diagnose; instead, teachers and parents should look out for bruising that does not heal or a child's complaints of severe chest or abdominal pain
Broken bones, which must be promptly treated to ensure it heals properly in a child's growing body
Choking or strangulation, which may occur in very young children who swallow objects, or on the playground due to defectively designed playground equipment.
What Can Your Family Do If Your Child Was Hurt at Daycare or School?
If your child was injured at daycare or at school, your child and your family may be entitled to recover compensation for:
Medical expenses
Long-term care, such as home health services or specialized education services
Pain and suffering
Loss of quality of life
Your family may be entitled to hold the daycare or school liable for your child's injuries, especially if the injuries occurred in an accident caused by a dangerous condition of the daycare or school property (such as dangerous playground equipment or untreated snow and ice outside of daycare or school buildings), or in an accident arising from the negligent supervision of teachers and staff.
Contact a Edison Personal Injury Lawyer to Discuss Your School/Daycare Accident Case in New Jersey
Did you or a loved one sustain serious injuries due to a school/daycare accident in New Jersey? Don't let the medical bills pile up while you wait for the negligent party or their insurance company to do the right thing. Right now, you need an aggressive personal injury attorney on your side, fighting to get you the compensation you need, want, and deserve. The skilled attorneys at Lombardi and Lombardi, P.A. represent clients injured because of school/daycare accidents in New Brunswick, Perth Amboy, Middletown, Howell, and throughout New Jersey. Call (732) 906-1500 or fill out our online contact form to schedule a free consultation about your case. We have an office conveniently located at 1862 Oak Tree Road, Edison, NJ 08820, as well as offices in Edison, Brick, Freehold, and Point Pleasant Beach.
The articles on this blog are for informative purposes only and are no substitute for legal advice or an attorney-client relationship. If you are seeking legal advice, please contact our law firm directly.