What Are Bedsores, and What Can I Do About Them?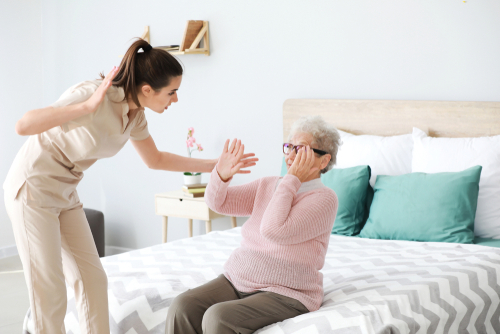 In life, there are only a few inevitable things – death, taxes and aging. As we age, we start to lose the ability to remain independent, which poses a huge problem for those who don't have family members who can provide the care they need.
For the majority of us, that means we'll need to take up residence at a nursing home or similar facility. These homes are supposed to provide 24-hour medical assistance and care to their residents, but what happens when a nursing home's employees are negligent? If your aging loved one can't move independently, then they could start to develop bedsores. Learn everything you need to know about these injuries and what you can do about them below.
What's a Bedsore?
A bedsore is a type of pressure ulcer injury that affects both the skin and the underlying tissue beneath the skin. These types of injuries happen when there's pressure on the skin for an extended period. As you can imagine, they occur frequently in individuals who aren't able to move independently.
Bedsores can appear on any body part, but they're more common on bony areas like the hips, tailbone, heels and ankles. They can develop quickly, but they often take hours or days to form. Minor bedsores can heal very fast, but others may become permanent when they're serious. At times, a bedsore can become so deep that it impacts the person's muscles and bones.
What to Do If You're Loved One Develops Bedsores in a Nursing Home
Bedsores are preventable. Nursing home employees are informed about what bedsores are, and they have specific protocols they are supposed to follow to prevent these types of injuries. Here's how to prevent a bedsore:
Repositioning immobile patients every two hours
Putting soft padding in wheelchairs or beds
Changing wheelchair positioning every 15 minutes
Providing enough nutritious food to help pressure points heal
If your loved one developed a bedsore in a nursing home, then you need to determine what caused it. If the nursing home staff was negligent, then you may be able to seek out a lawsuit against the nursing home for neglecting to care for your loved one. The nursing home does have a duty to provide for your loved one's care.
Contact an Edison Nursing Home Abuse Lawyer to Discuss Your Case Today
Seniors in nursing homes and other care facilities deserve to be treated with respect and dignity. Additionally, nursing home staff needs to ensure that patients are safe and secure at all times. If your loved one suffered an injury, or worse, due to nursing home abuse in New Jersey, you need to speak with a qualified attorney. The experienced nursing home neglect attorneys at Lombardi and Lombardi, P.A. represent clients throughout New Jersey, including Edison, Freehold, Brick, and Point Pleasant. Call 732-564-7165 or fill out the online contact form to schedule a free consultation today. We have an office conveniently located at 1862 Oak Tree Road, Edison, NJ 08820 and we also have offices in Freehold, Brick, Point Pleasant.
The articles on this blog are for informative purposes only and are no substitute for legal advice or an attorney-client relationship. If you are seeking legal advice, please contact our law firm directly.