The Basics: What You Need to Know About NJ Car Accident Laws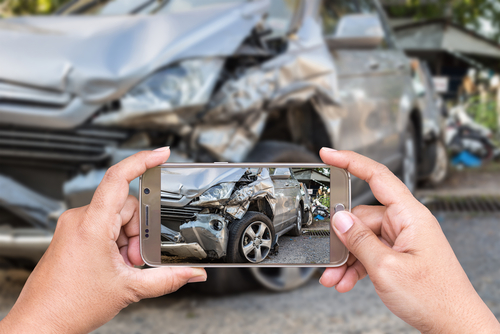 Each year, an overwhelming three million Americans will get injured after a car accident. Did you fall into this statistic after getting involved in an automobile crash in New Jersey? If so, then you're likely wondering how you'll pay for your medical expenses and other losses after the ordeal.
New Jersey's No-Fault System: How it Impacts Your Accident Compensation
In our state, every driver must purchase personal injury protection (PIP) insurance. This car insurance policy helps provide compensation in the event you get involved in an accident. This insurance set-up is often called a no-fault system because the injured person can seek out compensation from their own insurance policy regardless of who was at fault.

Related blog: How Is My Automotive Insurance Claim Affected If I Was Partially At Fault?
If you were involved in an accident, then you'll need to pursue compensation from your own policy first. This money should get used to pay off any property damage or medical bills stemming from the crash. If your collision was minor, then you should get all your losses covered by your insurance.
Things get more complicated, though, when your losses are significant. What happens if your own insurance policy doesn't cover the extent of your damages? What happens if your injury is keeping you from getting back to work? What should you do if you'll be permanently disabled after your crash?
If your losses exceed the compensation provided by your insurance, then you'll need to look at your other options. A car accident attorney can help you determine if you're eligible to pursue a personal injury lawsuit against the other driver.
Related blog: Personal Injury: How Long Will My Case Take?
Can Comparative Negligence Derail my Claim?
If you decide to seek out compensation from the other driver, then you need to be aware of something else that could impact your compensation. New Jersey courtrooms follow a comparative negligence standard. That means the level of carelessness you displayed will impact your case. If the other driver was intoxicated but you were on your phone, then your total compensation award could get reduced based on your level of fault. If you are found to be more than 50% at fault for the accident, then you won't be able to seek out compensation at all.
Contact an Edison Personal Injury Lawyer to Discuss Your Car Accident Case in New Jersey
Did you or a loved one sustain serious injuries due to a car accident in New Jersey? Don't let the medical bills pile up while you wait for the negligent party or their insurance company to do the right thing. Right now, you need an aggressive personal injury attorney on your side, fighting to get you the compensation you need, want, and deserve. The skilled attorneys at Lombardi and Lombardi, P.A. represent clients injured because of car accidents in Brick, Freehold, Point Pleasant, and throughout New Jersey. Call (732)-709-7992 or fill out our online contact form to schedule a consultation about your case. We have an office conveniently located at 1862 Oak Tree Road Edison, NJ 08820 as well as offices in Brick, Freehold, and Point Pleasant.
The articles on this blog are for informative purposes only and are no substitute for legal advice or an attorney-client relationship. If you are seeking legal advice, please contact our law firm directly.