When Accidents Happen: A Comprehensive Guide to Personal Injury Law in NJ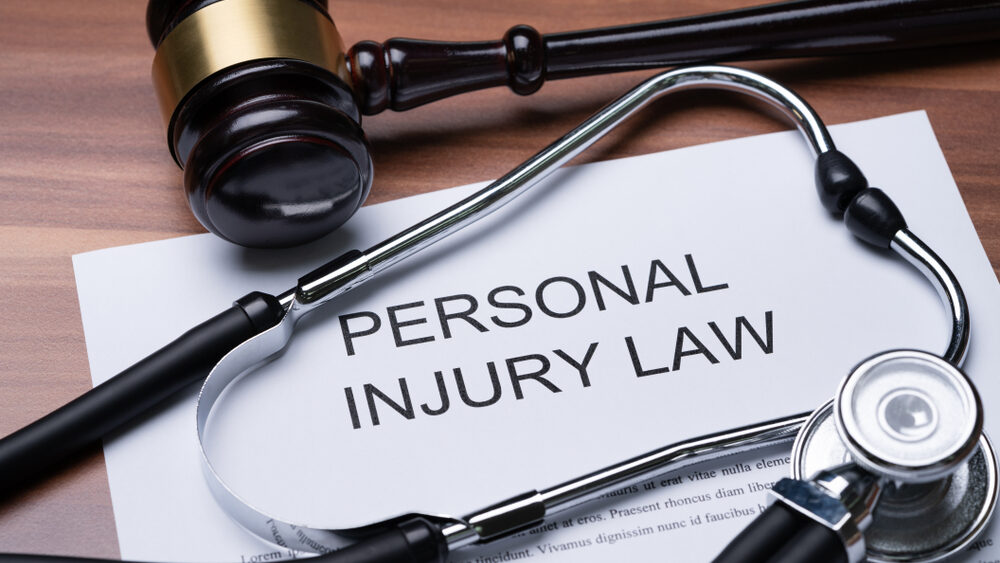 Accidents can happen at any time and in any place, and they can leave you with devastating injuries that can impact your life for years to come. In New Jersey, personal injury law provides a way for accident victims to seek compensation for their losses. If you've been injured due to the negligence of another party, it's essential to understand your rights and the legal options available to you. In this comprehensive guide, we'll explore the basics of personal injury law in NJ, the types of damages you may be entitled to, and how to navigate the legal process with the help of a trusted personal injury lawyer.
Types of Personal Injury Cases
Personal injury cases can arise from various accidents and incidents, such as:
The list goes on, but these are some examples of personal injury cases.
Understanding Personal Injury Law in NJ
Personal injury law in New Jersey is designed to provide compensation to individuals who have been injured due to the negligence, recklessness, or intentional actions of another party. In order to bring a personal injury claim, you must be able to establish the following:
The other party had a duty of care to you.
The other party breached that duty of care.
The breach of duty caused your injuries.
You suffered damages as a result of your injuries.
Types of Damages You May Be Entitled to
If you can prove negligence, you may be entitled to compensation for your damages. Damages can include:
Medical expenses: This includes the cost of medical treatment, hospitalization, rehabilitation, and ongoing care.
Lost wages: If you were unable to work due to your injuries, you may be entitled to compensation for lost wages.
Pain and suffering: This includes physical pain, emotional distress, and a decrease in your overall quality of life.
Property damage: If your property was damaged in the accident, you may be entitled to compensation for repairs or replacement.
Punitive damages: In some cases, the court may award punitive damages to punish the other party for particularly egregious behavior.
The amount of compensation you can receive will depend on the specific circumstances of your case.
Proving Negligence
In order to have a successful personal injury claim, you must prove that the other party was negligent. Negligence means that the other party had a duty to act reasonably but failed to do so, resulting in your injuries. For example, if a driver runs a red light and hits your car, they were negligent because they had a duty to obey traffic laws.
Statute of Limitations
In New Jersey, there is a statute of limitations for personal injury cases. This means that you must file your claim within a certain amount of time after the accident occurred. The statute of limitations varies depending on the type of case, so it's important to consult with a personal injury lawyer as soon as possible to ensure you don't miss the deadline.
Navigating the Legal Process with a Personal Injury Lawyer
Navigating the legal process can be overwhelming, especially when you're dealing with the physical and emotional aftermath of an accident. When choosing a personal injury lawyer, it's important to find someone who has experience handling cases similar to yours. Look for a lawyer who offers a free consultation so you can discuss your case and determine if they are a good fit for you. You should also consider their track record and reputation in the legal community.
A personal injury lawyer can help guide you through the process, handle communication with insurance companies and the other party's legal team, and ensure that your rights are protected every step of the way. Your lawyer will work to negotiate a fair settlement on your behalf or, if necessary, take your case to court to fight for the compensation you deserve.
Contact Lombardi & Lombardi Today For a Free Consultation About Your Personal Injury Case
Looking for an experienced and compassionate personal injury lawyer in New Jersey? Look no further than Lombardi & Lombardi. Our team of skilled attorneys has the knowledge and expertise to help you navigate the legal process and fight for the compensation you deserve. Contact us today to schedule a free consultation and learn more about how we can help.
At Lombardi & Lombardi, our personal injury lawyers have over 35 years of experience representing clients in Edison, New Jersey, and the surrounding areas. We understand the stress and uncertainty that come with being injured in an accident, and we are committed to helping our clients get the compensation they deserve.
We handle a wide range of personal injury cases, including car accidents, slip and fall accidents, and medical malpractice. Our lawyers have a track record of success and are respected in the legal community. If you have been injured in an accident, contact us today for a free consultation. We will evaluate your case and help you understand your legal options. Let us fight for you and get you the compensation you deserve.