When Your Workers' Comp Claim is Denied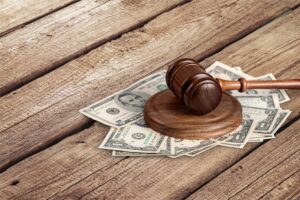 Workers' compensation is meant to help employees injured on the job or while performing work activities. If you put in a claim and it is accepted, you will receive benefits like medical treatment and compensation for a portion of lost wages.
Its sounds like a pretty good deal, but that is only when your claim is accepted. All too often, employees file a claim only to be denied. This leaves them injured and without benefits as they try to figure out what went wrong.
So what are some common reasons why your workers' compensation claim was denied?
Your Claim Denied and What You Can Do
Unfortunately, employers and their insurance companies will oftentimes aim to deny workers' compensation claims for any possible reason. Of course, they keep it within the scope of the law to avoid backlash. The following are a handful of common reasons why your workers' compensation claim might have been denied.
Just because your claim was denied does not mean the matter is closed. If it was a matter of missing or incorrect paperwork, you might be able to clear it up by contacting the claims adjuster. If not, you will most likely have to appeal the denial.
Appeals vary from state to state, but most start with a hearing before an administrative law judge. There you will have to present evidence to support your claim. But before taking the route of an appeal, it would be in your best interest to consult a workers' compensation lawyer.
Work Injury Attorneys Service Clients Across the Garden State
If you or a loved one has been injured on the job and are dealing with a workers' compensation claim, an experienced attorney will be essential to your claim's success. If in New Jersey, you should look no further than Lombardi and Lombardi, P.A.
The New Jersey law firm offers decades of experience to its clients throughout the state. They will fight for the compensation you deserve to cover medical costs and lost wages.
From construction accidents and repetitive stress injuries to third-party claims and permanent disability, they handle all types of workers' compensation issues. All you have to do is fill out the online form to contact them today about your claim.
The articles on this blog are for informative purposes only and are no substitute for legal advice or an attorney-client relationship. If you are seeking legal advice, please contact our law firm directly.