Who is At-Fault for a Left-Hand Turn Accident?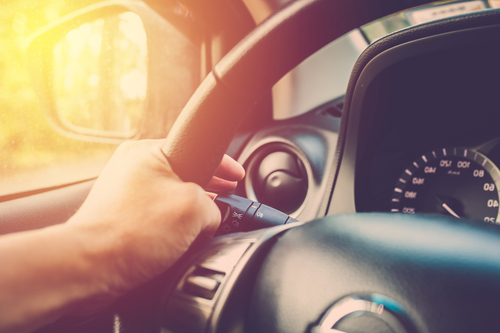 All drivers on the road owe a duty of care to act appropriately while out driving. This includes traveling at a safe speed, stopping for pedestrians and obeying traffic lights, road signs and laws. However, not everybody makes a point to do this. Unfortunately, this is how an accident occurs. 

When a driver is out on the road and wants to make a left-hand turn, they are required to yield to oncoming traffic and wait to make the turn until it's safe. However, that doesn't always happen. Drivers may be in a rush to make the turn, be distracted by other passengers or their cell phone or even confused about who has the right of way and as a result, collide with an oncoming vehicle or motorcyclist. Learn more about these specific types of accidents below and how a personal injury attorney can help. 
What Percent of Traffic Accidents Are From Left-Hand Turns?
According to the National Highway Traffic Safety Association, left-hand turn accidents accounted for 22.2 percent of all crashes. Furthermore, approximately 61 percent of all crashes that occur while making a turn or crossing an intersection involve a driver who is making a left-hand turn. 
Is the Driver Making the Turn Always At-Fault?
In the majority of cases, the driver who is making the left-hand turn is usually at-fault for an accident, if one occurs. 
However, there may be exceptions. 
If the other driver who was going straight was excessively speeding, drove through a red light or other stop sign or was under the influence of drugs or alcohol, then these factors may deem the driver making the left-hand turn only partially at-fault or not at all. In some cases, a car making a left-hand turn may have been doing so when it was safe but an unexpected incident, like a child running out into the street, made them have to slow down or stop immediately, causing them to be in front of the oncoming driver. 
If you were injured in a left-hand turn accident, it's important to get the skilled representation of a personal injury lawyer who can investigate your case thoroughly.
Contact An Edison Personal Injury Lawyer To Discuss Your Car Accident Case In New Jersey
Did you or a loved one sustain serious injuries due to a left-hand turn accident in New Jersey? Don't let the medical bills pile up while you wait for the negligent party or their insurance company to do the right thing. Right now, you need an aggressive personal injury attorney on your side, fighting to get you the compensation you need, want, and deserve. The skilled attorneys at Lombardi & Lombardi, P.A. represent clients injured because of motor vehicle accidents in Middlesex, Monmouth, Ocean, Somerset, and Union Counties and throughout New Jersey. Call 732-564-7165 or fill out our online contact form to schedule a consultation about your case. Lombardi & Lombardi, P.A. has two offices conveniently located in Edison New Jersey, as well as offices in Brick, Freehold and Point Pleasant. The main office of Lombardi and Lombardi, P.A. is at 1862 Oak Tree Road, Edison, NJ 08820.
The articles on this blog are for informative purposes only and are no substitute for legal advice or an attorney-client relationship. If you are seeking legal advice, please contact our law firm directly.