Why the Holidays Are the Most Dangerous Time for Car Accidents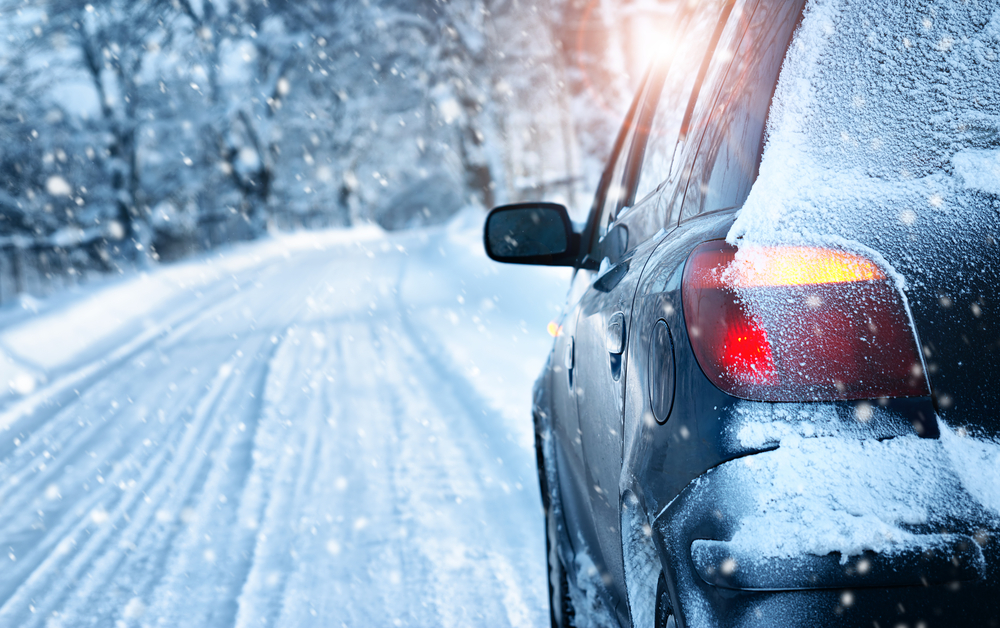 The holiday season stretching from Thanksgiving to New Year's is one of the most dangerous times of the year to be on the road. This makes it important to understand the risks that we all face while on the road for the holidays and what steps you can take to help keep yourself and your loved ones safe from a motor vehicle accident.
Holiday Accident Statistics
According to the National Safety Council, road fatality statistics over the holidays include:
Over the Thanksgiving holiday period, measured from 6 pm on the Wednesday before Thanksgiving to 11:59 pm on the Sunday after Thanksgiving, an estimated 500 road fatalities occur nationwide, with an additional 59,000 injuries requiring medical attention 
Over the Christmas holiday period, which can stretch from 6 pm Christmas Eve to 11:59 pm on Christmas Day but may include extra days before and after when Christmas falls on a weekend, approximately 350 road fatalities occur nationwide, with an additional 39,500 injuries requiring medical attention 
Over the New Year's holiday period, which normally lasts from 6 pm New Year's Eve to 11:59 pm New Year's Day but can include other days when New Year's falls over the weekend, an estimated 400 road fatalities occur nationwide, with an additional 46,500 injuries requiring medical attention 
Tips for Staying Safe As You Travel for the Holidays
Tips to keep in mind to stay safe on the road if you plan on traveling during the holiday season include:
Plan ahead, which should include checking weather and traffic conditions along your route, as well as alternate routes you can take if your primary route ends up busy with traffic or gridlocked due to an accident.
Leave early to give yourself enough time to get to your destination, accounting for weather and traffic delays. That way, you don't feel pressured to speed or engage in reckless driving trying to make up time.
Take frequent breaks on long road trips to give yourself a chance to stretch, get fresh air, drink water, or eat food. If you are traveling with other drivers, consider trading driving duties to avoid fatigue behind the wheel.
If you begin to feel drowsy or tired behind the wheel, either pull into a rest stop to take a nap for a short burst of energy or find a hotel to stop for the night.
Avoid driving late at night or in adverse weather conditions.
Keep an emergency kit in your vehicle, which should include a cell phone charger, blankets, water, non-perishable food, gloves, jumper cables, a flashlight or lantern and extra batteries, and warning triangles.
What Steps Should You Take After an Accident During the Holidays?
If you have been involved in an auto accident over the holidays, steps you need to take to protect your legal rights and interests include:
Document the accident scene by using your cell phone to take photos and videos
See a doctor or other medical professional as soon as possible to get checked for any injuries you may have sustained in the crash
Report the crash to law enforcement and to your auto insurer
Keep bills, invoices, and pay stubs to calculate your financial expenses and losses
Start a journal to document the pain and daily difficulties you experience due to your injuries
Contact a personal injury lawyer to learn more about your legal options and get started on preparing your compensation claim
Contact an Edison Personal Injury Lawyer to Discuss Your Case in New Jersey
Did you or a loved one sustain serious injuries due to someone's negligence in New Jersey? Don't let the medical bills pile up while you wait for the negligent party or their insurance company to do the right thing. Right now, you need an aggressive personal injury attorney on your side, fighting to get you the compensation you need, want, and deserve. The skilled attorneys at Lombardi and Lombardi, P.A. represent clients injured in Woodbridge, Old Bridge, Piscataway, New Brunswick, and throughout New Jersey. Call (732) 906-1500 or fill out our online contact form to schedule a free consultation about your case. We have an office conveniently located at 1862 Oak Tree Road, Edison, NJ 08820, as well as offices in Edison, Brick, Freehold, and Point Pleasant Beach.
The articles on this blog are for informative purposes only and are no substitute for legal advice or an attorney-client relationship. If you are seeking legal advice, please contact our law firm directly.