Workers and Orthopedic Injuries: What You Need to Know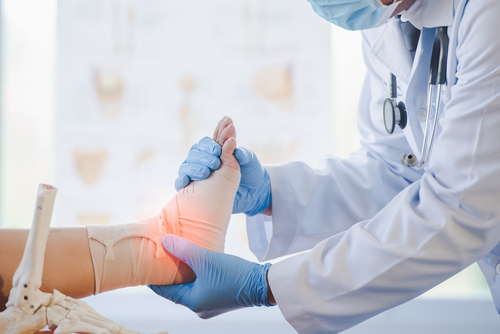 Many professions require workers to perform the same motions or movements repeatedly over the course of the workday or to engage in heavy lifting or other physically strenuous activities. However, these movements can easily lead to orthopedic injuries. If you work in a profession that may put you at risk for an orthopedic injury, you need to understand your rights.
What Are Orthopedic Injuries?
An orthopedic injury refers to any physical damage to the musculoskeletal system. Examples of orthopedic injuries include broken bones, ligament sprains and tears, and muscle/tendon strains and tears.
How Do Orthopedic Injuries Occur in the Workplace?
Most work-related orthopedic injuries are classified as acute injuries. Common causes of acute orthopedic injuries include:
Overexertion
Sudden reaction or movement, often in response to a startling or unexpected incident
Falls
Being contacted or crushed by an object, equipment, or machinery
Entanglement in equipment/machinery
Work-related orthopedic injuries can also develop over time, usually due to repetitive motions. When a worker does the same physical movement over and over for hours a day, it can cause wear to the musculoskeletal system.
How to Prevent Orthopedic Injuries
Workers and their employers can take steps to reduce the risk of an orthopedic injury on the job. Important tips include:
Taking regular breaks to avoid overexertion. Not only does overexertion put excessive wear and tear on the body and make it more susceptible to an acute injury, but worker fatigue also makes it more likely that a worker stops using proper motion or technique or overlooks safety procedures.
Proper training for lifting objects. Workers who are expected to lift heavy objects or regularly lift things should be trained in proper lifting techniques that protect the back from injury. Workers who lift heavy objects should also be equipped with reinforcing belts or other lifting equipment.
Ergonomic tools and workspaces. Workers who are expected to perform repetitive motions, such as cashiers or office workers who use computers, should be provided with equipment to help reduce the strain from repetitive motions. This may include wrist or knee braces, supportive desk chairs, or workspaces that can be tailored to help a worker remain in a proper, safe posture while working.
Can You Get Workers' Compensation for an Orthopedic Injury?
If you sustain an orthopedic injury due to your job, you may be entitled to claim workers' compensation benefits. These benefits may include medical treatment and physical/occupational therapy to treat your injury, as well as partial wage replacement if you need to take time off work to recover from an injury.
However, pursuing workers' compensation for an orthopedic injury is not always easy. If you sustained an acute orthopedic injury in a workplace accident, your workers' comp claim is more likely to be accepted. However, if you develop an injury over time, such as due to repetitive stress, or if you delay treatment because you ignore minor symptoms, your employer or its workers' compensation insurer may be more likely to deny your claim on grounds that your injury was the result of a pre-existing, degenerative condition, rather than being caused by your job. This makes it important to get help from an experienced workers' compensation lawyer.
Contact an Edison Workers' Compensation Lawyer to Discuss Your New Jersey Workplace Injury Case
A workplace injury can be devastating, particularly if it prevents you from returning to work for an extended period of time. Although New Jersey Workers' Compensation laws are supposed to provide you with reimbursement for medical expenses and replacement pay for missed time at work, it is not always easy to get the Workers' Comp benefits you deserve. That is why you should speak with a knowledgeable Workers' Compensation lawyer about your situation and get guidance throughout the claims process. The experienced Workers' Compensation attorneys at Lombardi and Lombardi, P.A. represent clients in Woodbridge, Old Bridge, Piscataway, New Brunswick, and all across New Jersey. Call (732) 906-1500 or fill out our online contact form today to schedule a consultation about your work injury case. Our main office is located at 1862 Oak Tree Road, Edison, NJ 08820, and we also have offices in Edison, Brick, Freehold, and Point Pleasant Beach.
The articles on this blog are for informative purposes only and are no substitute for legal advice or an attorney-client relationship. If you are seeking legal advice, please contact our law firm directly.