Four Requirements of Workers' Compensation Eligibility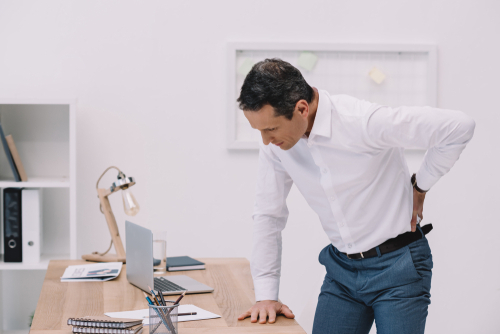 As Americans, we spend the bulk of our time at work. It shouldn't come as a surprise, then, that thousands of individuals are involved in accidents while performing work-related duties. For that reason, workers' compensation laws started to surface around the late 1800s.
Today, most employers are required by law to cover their employees by workers' compensation policies. If you get hurt, then you're likely eligible to start receiving benefits. Learn the four requirements of workers' compensation eligibility below.
1. Where Did the Accident or Injury Occur?
In order to be eligible for workers' compensation, your injury or illness must have occurred at work. If it didn't happen in the workplace, then it must have happened while you were performing work-related duties.
While it seems simple on the surface, things could be complicated if you were hurt during your lunch break or at a company-sponsored event. Reach out to an attorney if you need help determining if you're covered based on where or when your injury occurred.
2. Are you an Employee of a Company?
Next, you must legally be considered an employee of the company you were working for. You won't be eligible to seek compensation if you are an independent contractor or a consultant. Similarly, you aren't covered by an employer's policy if you're a volunteer. There are other categories of workers who are excluded from coverage including:
Domestic workers
Undocumented workers
Farm employees
Leased employees
Seasonal employees
Are you unsure if you're considered an employee? An attorney can help.
3. Does Your Employer Carry Worker's Compensation Insurance?
In addition, your employer must be carrying workers' compensation insurance when your accident happened. Both federal and state laws dictate whether an employer needs to have coverage or not. Most employers are required to have insurance, but some aren't. On top of that, many employers get coverage voluntarily even when they aren't obligated to do so.
4. When Did the Accident Happen?
Finally, your ability to seek benefits depends on when your accident happened. There is a statute of limitations on seeking compensation, so reach out to an attorney as soon as possible after an accident.
Contact an Edison Workers' Compensation Lawyer to Discuss Your New Jersey Workplace Injury Case
A workplace injury can be devastating, particularly if it prevents you from returning to work for an extended period of time. Although New Jersey workers' compensation laws are supposed to provide you with reimbursement for medical expenses and replacement pay for missed time at work, it is not always easy to get the workers' comp benefits you deserve. That is why you should speak with a knowledgeable workers' compensation lawyer about your situation and get guidance throughout the claims process. The experienced workers' compensation attorneys at Lombardi and Lombardi, P.A., represent clients in Edison, Freehold, Brick, Point Pleasant Beach, and all across New Jersey. Call 732-564-7165 or fill out our online contact form today to schedule a consultation about your work accident case. Our main office is located at 1862 Oak Tree Road, Edison, NJ 08820 and we also have offices in Freehold, Brick, and Point Pleasant Beach.
The articles on this blog are for informative purposes only and are no substitute for legal advice or an attorney-client relationship. If you are seeking legal advice, please contact our law firm directly.