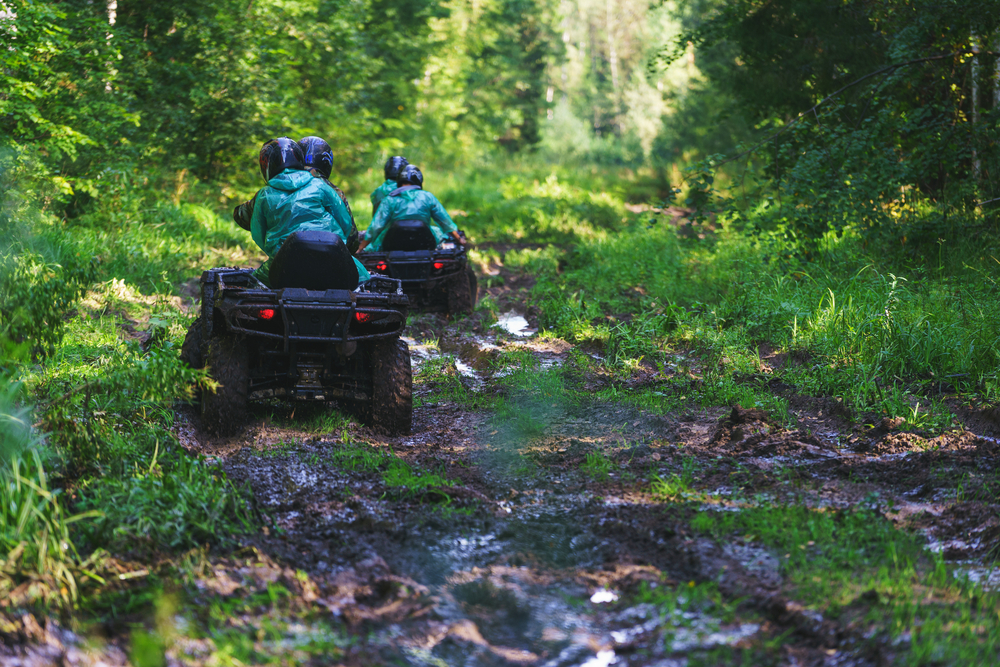 All-terrain vehicles, also known as ATVs, are a popular form of outdoor entertainment throughout the state of New Jersey. However, according to a study from ATVSafety.gov, thousands of people are injured and hundreds are killed in ATV-related accidents and incidents each year. To date, more than 100 people have been killed in ATV accidents.
Summer is the right time to enjoy ATVs, but do so with caution. Consider at least seven tips for ATV safety when you're enjoying ATV summer fun in New Jersey:
1. Wear long pants, long sleeves, riding gloves, above-ankle boots, along with a helmet and goggles every time you ride an ATV throughout New Jersey. Be aware that when you're outdoors in a woodsy area, your clothing protects you from the elements, insect bites and more. Your helmet and goggles may protect your skull and eyes from serious injury if you suffer an ATV accident.
2. Don't operate an ATV on a paved road unless you must cross a street or in areas where it's permitted by law. ATVs are made for off-road terrains.
3. Don't ride an ATV if you're using alcohol or drugs. These substances may impair your reflexes and judgment, just as it can when you're driving a passenger car or truck.
4. If you're riding an ATV that accommodates a single rider, don't invite a passenger to hop on. Never have more than two individuals in a two-rider all-terrain vehicle. You risk serious injuries in either scenario.
5. Select an all-terrain vehicle that's age-appropriate. Consult a professional about an all-terrain vehicle that's right for your age, height, weight, and driver experience.
6. Don't allow a young child to ride an ATV. ATVs are not toys.
7. Operate your ATV in designated areas and trails. Ride at safe speeds to protect yourself and others.
If you've been injured in an ATV accident, consult with the New Jersey Motor Vehicle Accident Lawyers representing clients in Edison, Brick and Freehold at Lombardi & Lombardi, P.A. If someone else's negligence caused your injury or you sustained an injury because of a defective or malfunctioning product, you may be entitled to compensation for medical costs, lost wages, and pain and suffering. Contact us to schedule a case evaluation.