Common Problems with Workers' Compensation Claims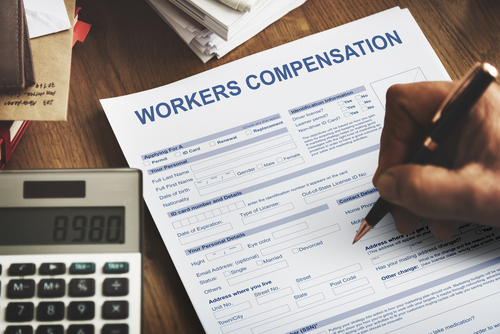 When you work for a company, you may assume that they'll cover your medical costs and lost wages if you're injured while on the job. This is typically done through workers' compensation, which is a type of insurance that covers work-related injuries. This may lead many employees to be surprised when they find that filing a workers' compensation claim, and receiving benefits, it not always easy.
These are some of the most common problems we have noticed when it comes to filing workers' compensation claims.
Failing to Meet the Timeline
The workers' compensation claims process has many due dates. For one, you must notify your employer of the injury as soon as possible. Additionally, you must file a claim within 30 days. There may be some question as to whether you filed on time or not. If you notify your employer verbally, always follow up in writing.
Failure to Meet Program's Requirements
Workers' compensation also has strict requirements which may include who you must see for medical treatment. You will usually be given an option of eligible providers to choose from. If you don't pick one of the doctors in this network, then workers' compensation may deny your insurance benefits.
Wrong or Miscalculated Payment
Even once you are approved for workers' compensation benefits, you may find that you have problems with payment. One of these common problems is when the company issues you the wrong amount of payment. If they don't have all the information they need, it may lead to calculation errors which can affect your amount earned.
Claiming Your Injury Isn't Serious
It's also possible for your workers' compensation representative to minimize the severity of your injury. If they do this, they may either claim that you're not eligible for benefits, or that you need to return to work before you're ready. They may also require that you return to work, but in a different position.
Disputes Where Your Injury Occurred
To qualify for workers' compensation benefits, you must have been doing work duties during work hours. The representative may claim that your injury didn't occur during work time. They may ignore doctor's notes or witness claims in an attempt to not pay you.
What Happens When There are Errors With Your Claim
When one of these problems occurs, it may lead to a few things:
Delayed Claim
A delayed claim occurs when workers' compensation fails to issue you payment and claims that they need more information. This can leave you in a difficult financial situation as you are still responsible for your monthly bills.
Denied Claim
There are many reasons why workers' compensation may deny your claim. The first thing to do following a denied claim is to find out why. You may need to submit additional proof of the injury or contact a lawyer.
Why Work With a Workers' Compensation Lawyer
If you're having problems with your workers' compensation claim, you may have options available. A workers' compensation lawyer can help evaluate your case, find out what's going on, and then file an appeal on your behalf.
Contact an Edison Workers' Compensation Lawyer to Discuss Your New Jersey Workplace Injury Case
A workplace injury can be devastating, particularly if it prevents you from returning to work for an extended period of time. Although New Jersey Workers' Compensation laws are supposed to provide you with reimbursement for medical expenses and replacement pay for missed time at work, it is not always easy to get the Workers' Comp benefits you deserve. That is why you should speak with a knowledgeable Workers' Compensation lawyer about your situation and get guidance throughout the claims process. The experienced Workers' Compensation attorneys at Lombardi and Lombardi, P.A. represent clients in Woodbridge, Piscataway, Middletown, Howell, and all across New Jersey. Call (732) 906-1500 or fill out our online contact form today to schedule a free consultation about your work injury case. Our main office is located at 1862 Oak Tree Road, Edison, NJ 08820, and we also have offices in Brick, Freehold, and Point Pleasant Beach, NJ.
The articles on this blog are for informative purposes only and are no substitute for legal advice or an attorney-client relationship. If you are seeking legal advice, please contact our law firm directly.