Have Bicycle Accidents Increased Because of COVID-19?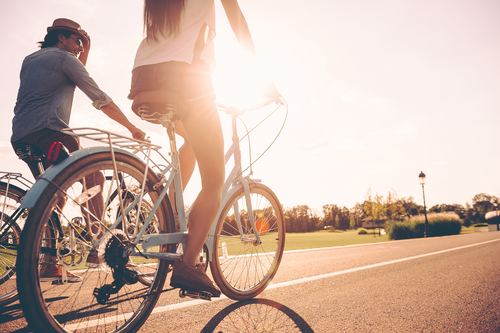 One of the obvious impacts of the COVID-19 pandemic is the significant shift in how many of us live our lives. Although empty highways and decreased motor vehicle accidents caused by extensive stay-at-home orders made headlines in the early days of the pandemic, as people in New Jersey and across the country settle into a "new normal," you may begin to wonder if the risk of bicycle accidents is increasing due to COVID-19.
Cycling in New Jersey
As one of America's first states and its most densely populated state, many parts of New Jersey are ill-suited for bicycle traffic. New Jersey lags behind many parts of the world and even many parts of the U.S. in the amount of bicycle infrastructure and miles of bike paths. Most municipalities in the state lack dedicated bike paths. As a result, cycling in New Jersey carries significant risk of accident and injury as many drivers fail to safely share the roads with bicyclists as required by law.
The Impact of COVID-19 on Cyclist Numbers in New Jersey
As noted above, COVID-19 has forced many people to change their habits and routines as many facilities and resources are either shut down, have restricted access, or are considered too unsafe by many people. For example, gyms and workout facilities were closed down for months; even once opened back up, the number of people allowed inside was restricted, and of course many people are uncomfortable with the prospect of being in an enclosed space with strangers. Factor in many people now working from home, and increasing numbers of people have turned to bicycling as a form of exercise and/or as a means of getting out of the house for some recreation. In addition, people without cars are also turning to bicycles as a means of getting around, in order to avoid public transportation and the risks of exposure to coronavirus. With more people getting into bicycling, bike shops across New Jersey and the country even find themselves having difficulty keeping up with the demand for bicycle purchases.
However, with more people choosing to cycle for various reasons, and with the number of motorists on the road also slowly creeping back up over time, it creates conditions for an increased risk of bicycle accidents throughout New Jersey.
Causes of Bicycle Accidents in New Jersey
Bicycle accident arising from driver negligence can have many different causes, including:
Speeding
Following too closely
Failing to stop at stop signs and red lights
Unsafe left turns, including failing to signal or yield to an oncoming cyclist
Unsafe right turns, including failing to signal or check mirrors and blind spots for a cyclist coming up on the vehicle's right side
Unsafe lane changes due to lack of signaling or failure to check mirrors and blind spots
Failing to leave enough space between the vehicle and cyclist while passing
Compensation Available for Injured Cyclists
If you've been injured on your bicycle by a negligent or reckless driver, you may be entitled to compensation for damages you've incurred as a result of your accident, including for:
Past, ongoing, and future medical expenses and personal care costs
Lost wages and earning potential
Pain and suffering
Lost quality of life
Damage to your bicycle or other property
Contact a Edison Personal Injury Lawyer to Discuss Your Bicycle Accident Case in New Jersey
Did you or a loved one sustain serious injuries due to a bicycle accident in New Jersey? Don't let the medical bills pile up while you wait for the negligent party or their insurance company to do the right thing. Right now, you need an aggressive personal injury attorney on your side, fighting to get you the compensation you need, want, and deserve. The skilled attorneys at Lombardi & Lombardi, P.A. represent clients injured because of bicycle accidents in Perth Amboy, Middletown, Howell, Lakewood, and throughout New Jersey. Call (732) 906-1500 or fill out our online contact form to schedule a consultation about your case. We have an office conveniently located at 1862 Oak Tree Road, Edison, NJ 08820, as well as offices in Brick, Freehold, and Point Pleasant Beach.
The articles on this blog are for informative purposes only and are no substitute for legal advice or an attorney-client relationship. If you are seeking legal advice, please contact our law firm directly.