Can You Sue for a Sports-Related Injury?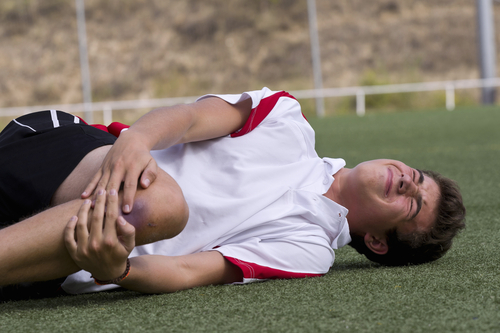 There has been a lot of debate on whether or not school sports should resume or wait until conditions are safer. With the recent news of Governor Murphy allowing New Jersey high school sports to resume, many parents wonder if you can sue for a sport-related injury. The answer is: it depends.
Risks of High School Sports
Sports of any kind, including ones at the high school level, carry some level of risk. These are just a few of the most common risks:
Concussions or traumatic head injuries
Broken bones
Overheating
Whether your child is involved in high school football, basketball, hockey, cheerleading, or any other sports, there is always a risk of danger. While most parents are aware of these risks, they often weigh the pros with the cons and then still allow their children to play. But, if your child is injured, do you have any legal protections?
Assumption of Risk
Assumption of risk refers to the assumption that sports carry some degree of risk involved. This assumed risk usually minimizes legal liability if injuries are sustained. However, this protection of the assumption of risk does not apply to all situations. For example, these laws do not protect you against intentional harm or misconduct. If another player intentionally harms you, then you may be able to sue them for damages. Additionally, reckless conduct can also lead to legal liabilities. However, it is not as simple to identify reckless conduct.
What is Reckless Conduct?
Reckless conduct occurs when one individual intentionally causes harm or injury to another individual. Because some sports can be high-impact, like football or hockey, it can be difficult to determine when something was intentional, or reckless. It often requires an experienced lawyer to evaluate the details of the case.
Steps to Take Following a Sport-Related Injury
Panic can quickly set in following your child being injured. Taking these steps can ensure that they receive the medical care they need, while also protecting your legal rights:
Receive immediate medical care
Notify the school of the injury
Document the accident and injury
Discuss your case with a personal injury lawyer
The first, and most important, step to take following an injury, is to seek medical care for your child. While receiving medical care, begin collecting evidence of the injury, including all medical records. Then, notify the school of the injury to ensure they are aware of the dangers that may be present. Also, be sure to reach out to a personal injury lawyer as soon as possible.
Discuss Your Case With an Experienced Personal Injury Lawyer
Parents often have a lot of questions after their child suffers an injury. Parents are also likely to have even more questions as more parents send their children back to school during these pandemic times. Each case is different and the details of the case will determine whether you can sue for damages, so it is important to consult with an experienced New Jersey lawyer.
Contact a Piscataway Personal Injury Lawyer to Discuss Your Sports Injury Case in New Jersey
Was your child hurt due to a sports injury in New Jersey? Don't let the medical bills pile up while you wait for the negligent party or their insurance company to do the right thing. Right now, you need an aggressive personal injury attorney on your side, fighting to get you the compensation you need, want, and deserve. The skilled attorneys at Lombardi and Lombardi, P.A. represent clients injured because of a sports-related accident in Woodbridge, Piscataway, Perth Amboy, Howell, and throughout New Jersey. Call (732) 906-1500 or fill out our online contact form to schedule a free consultation about your case. We have an office conveniently located at 1862 Oak Tree Road, Edison, NJ 08820, as well as offices in Edison, Brick, Freehold, and Point Pleasant Beach, NJ.
The articles on this blog are for informative purposes only and are no substitute for legal advice or an attorney-client relationship. If you are seeking legal advice, please contact our law firm directly.