From Ferris Wheels to Water Slides: Examining Premises Liability in NJ Amusement Park Incidents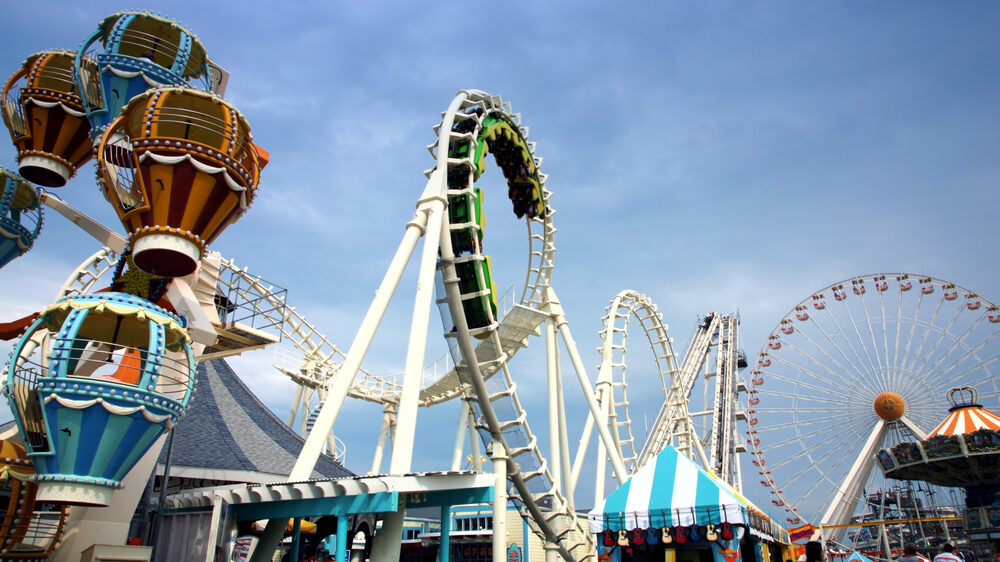 Amusement parks are a popular destination for families and thrill-seekers alike. New Jersey is home to several amusement parks, including Six Flags Great Adventure, Morey's Piers, and Casino Pier. While these parks offer a variety of rides and attractions, accidents can happen. In some cases, these accidents can result in serious injuries or even fatalities. When an incident occurs, it's important to understand who may be liable and what legal options are available. In this article, we'll examine premises liability in NJ amusement park accidents.
Understanding Premises Liability
Premises liability is a legal principle that holds property owners responsible for injuries that occur on their premises due to dangerous conditions. This concept applies to a variety of locations, including amusement parks. In New Jersey, amusement parks have a duty to maintain a reasonably safe environment for their visitors. This includes regular inspections of rides and attractions, proper maintenance of equipment, and ensuring that park employees are adequately trained. If an accident occurs as a result of the park's negligence, the injured party may have a premises liability claim against the park owner or operator.
Common Types of Amusement Park Incidents:
Amusement park incidents can arise from various factors, including mechanical failures, inadequate maintenance, negligent operation, and failure to warn visitors of potential hazards. Some common causes of amusement park incidents in New Jersey include:
1. Slip and fall accidents: Wet or uneven surfaces, debris, and inadequate lighting can all contribute to slip and falls, falls resulting in fractures, parking lot falls, and accidents in amusement parks.
2. Ride Malfunctions: Malfunctions, machinery defects, and mechanical failures of rides and attractions can lead to accidents and injuries. This includes faulty or inadequate safety restraints, structural collapses, unintended acceleration, or electrical issues.
3. Negligent operation: Incidents can occur when ride operators fail to follow proper procedures, exceed safe operating limits, or adequately supervise passengers. Inadequate training or supervision of park employees can result in catastrophic injuries caused by employee negligence.
4. Inadequate maintenance: Failure to perform regular inspections, repairs, and maintenance on rides and attractions can create hazardous conditions and increase the risk of accidents.
5. Food poisoning: Improper food handling or storage can result in foodborne illnesses.
6. Failure to warn: Amusement parks have a duty to warn visitors of known hazards that may not be obvious. This includes posting signs, providing clear instructions, and taking appropriate measures to prevent injuries.
Establishing Liability:
To prove premises liability in an amusement park incident, several key elements must be established:
Duty of Care: The park must owe a duty of care to the injured party. This duty is typically present when a person is lawfully on the premises as a paying customer.
Breach of Duty: The injured party must demonstrate that the park failed to uphold its duty of care. This could include insufficient maintenance, improper training of staff, or negligence in ride operations.
Causation: The breach of duty must be directly linked to the accident or injuries suffered. Establishing a causal relationship can involve gathering evidence, witness testimony, and expert analysis.
Damages: The injured party must have suffered actual damages, which can include medical expenses, lost wages, pain and suffering, and emotional distress. Documentation and evidence of these damages are essential for a successful claim.
Contributory Negligence:
In New Jersey, the legal concept of contributory negligence may come into play in amusement park incidents. If the injured party is found partially responsible for their injuries, their compensation may be reduced proportionately. It is crucial to consult with an experienced attorney to assess the impact of contributory negligence on your case.
Statute of Limitations:
Victims of amusement park accidents must be aware of the statute of limitations in New Jersey. Generally, personal injury claims must be filed within two years from the date of the incident. Failing to meet this deadline may result in the loss of the right to seek compensation.
Contact Lombardi & Lombardi Today For a Free Consultation About Your Premises Liability Lawsuit
At Lombardi & Lombardi, we have a dedicated team of experienced attorneys ready to fight for your rights. With a proven track record of success and a commitment to client satisfaction, we are here to provide you with unparalleled legal representation. Our attorneys specialize in personal injury cases, with a deep understanding of the complexities and nuances involved.
At Lombardi & Lombardi, we believe in providing personalized attention and unwavering dedication to each client. We take the time to listen to your story, understand your needs, and develop a strategic approach tailored to your unique circumstances. Amusement park incidents can be particularly complex, requiring a thorough understanding of premises liability law. Our team has a wealth of experience handling these cases, ensuring that your rights are protected and justice is served.
If you or a loved one has been injured in an amusement park incident or any other personal injury matter, don't wait to seek legal advice. Contact us today to schedule a consultation. During this initial meeting, we will assess the merits of your case, answer your questions, and provide you with a clear understanding of your legal options.