Halloween Safety Tips From A Personal Injury Lawyer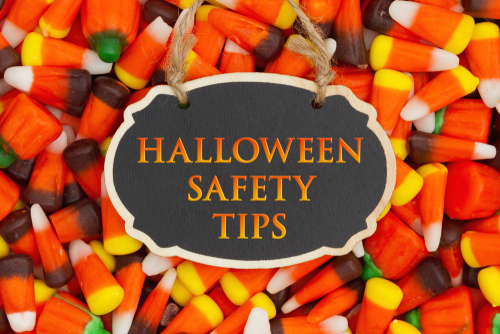 Personal injury lawyers have seen it all. They have seen the worse and most unique injuries that occur. With this information, we have compiled a list of tips to keep you and your family safe this Halloween.
Tip 1: Prioritize Visibility
One of the most common causes of pedestrian accidents, especially on Halloween, is a lack of driver visibility. Drivers may not notice pedestrians on the road. This is why we recommend prioritizing visibility. Bring a flashlight with you and put reflective tape on your child's costume, ensuring that they are seen at all times.
Tip 2: Make Changes to Your Child's Costume for Safety
Your child's mask may be an important part of their costume, but it may also reduce their ability to see oncoming vehicles. Have them remove their mask as they walk around the neighborhood, and then put it back on when they go up to the door for treats. You might also cut or trim the bottom of their costume so they can walk easier.
Tip 3: Encourage Your Child to Go Out With Others
Your child may want to go it alone this year. Depending on their age, you may agree to that, but set rules and make sure they are with a group of friends that you trust. And always make sure you have a way to communicate with them.
Tip 4: Avoid Drinking and Driving
A few alcoholic beverages may be a part of your celebrations this year, but alcohol can reduce your own reaction time. If you plan to drive, avoid drinking.
Tip 5: Inspect Everything Your Child Brings Home
Your child may want to dig right in and enjoy their delicious treats. Make sure you inspect everything first, ensuring someone didn't slip something dangerous in. Watch out for pins, needles, and other harmful items.
Tip 6: Set Ground Rules
Ground rules can help to keep your child safe. Go over your child's route with them ahead of time and consider things like what time you expect them home and how far they go.
Tip 7: Avoid Dangerous Halloween Decorations
If you plan on giving out candy this holiday, be sure to check that your Halloween decorations aren't blocking children and their families from walking safely on your property. You don't want children tripping and falling over your decorations.
Tip 8: Keep Your Home Well-Lit
While a dark house without lights may fit the spooky Halloween theme, you do need enough lighting to keep things safe. Make sure children can safely walk to and from your front door to collect their treats.
What To Do If You're Injured This Halloween
If you or your family member is injured this Halloween (or on any other holiday), make sure you take the right steps to protect your legal rights. While you should always seek immediate medical care, you also want to document everything, including doctor appointments, treatments, and the condition of the dangerous property. If you believe that someone else is to blame, such as a homeowner or driver, it may be worth it to talk with a personal injury lawyer to go over your rights.
A personal injury lawyer can guide you through your case. They can help you evaluate the details of what happened and determine not only who is at fault, but if you have a case.
Contact a Freehold Personal Injury Lawyer to Discuss Your Halloween Injury Case in New Jersey
Did you or a loved one sustain serious injuries due to a personal injury on Halloween night in New Jersey? Don't let the medical bills pile up while you wait for the negligent party or their insurance company to do the right thing. Right now, you need an aggressive personal injury attorney on your side, fighting to get you the compensation you need, want, and deserve. The skilled attorneys at Lombardi and Lombardi, P.A. represent clients injured because of a Halloween injury in Edison, Woodbridge, Old Bridge, Piscataway, and throughout New Jersey. Call (732) 906-1500 or fill out our online contact form to schedule a free consultation about your case. We have an office conveniently located at 1862 Oak Tree Road, Edison, NJ 08820, as well as offices in Brick, Freehold, and Point Pleasant Beach, NJ.
The articles on this blog are for informative purposes only and are no substitute for legal advice or an attorney-client relationship. If you are seeking legal advice, please contact our law firm directly.