How Long Do I Have to Sue For a Car Accident in NJ?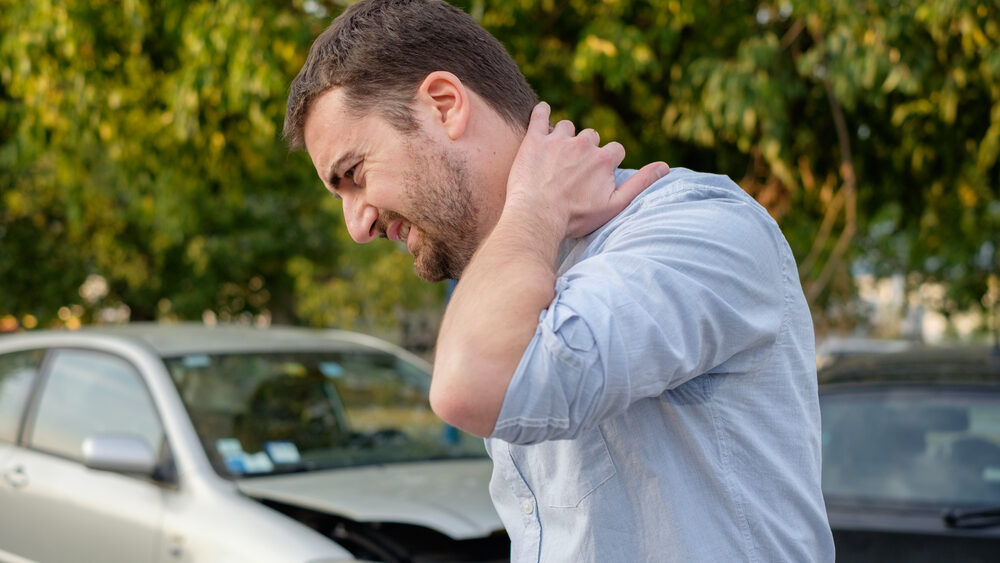 By New Jersey law, you have two years from the day of the car accident to file a lawsuit against the parties responsible. This statute of limitations also applies to a wrongful death lawsuit in a case where you lost a loved one in a car accident.
Two years is not a long time, and it's important to get started as soon as possible. As you take time to recover and go through the usual insurance claims process, it's important to keep this timeline in mind if you intend to sue.
It may not always be apparent whether you have a good case for a lawsuit, and that's where the skilled lawyers at Lombardi & Lombardi come in. With decades of experience in the field, our personal injury attorneys are here to help you on all matters related to car accident claims and lawsuits.
What to Do After a Car Accident in NJ
If you file a lawsuit after the statute of limitations expires, the defendant will almost certainly file to have the case dismissed. That's why it's important to act quickly to make sure you have all options on the table before time runs out.
After a car accident, the first step is to file an insurance claim. According to New Jersey's "no-fault" insurance laws, your own Personal Injury Protection (PIP) insurance policy should cover you regardless of who was at fault. It should pay for medical treatment and home care, including the cost of medication, medical devices, and therapy.
If your policy limits can't cover all your medical costs and property damage, or if the resultant injuries are severe, the other party's bodily injury coverage will also be used to compensate you for serious injuries, such as the loss of body parts, loss of fetus, death, permanent injury, and significant disfigurement or scarring.
If all these fail to cover medical costs and financial loss, or if the other party is not insured, it's time to sue the other driver and their insurer for more damages. You can also sue third parties such as vehicle manufacturers or agencies responsible for road maintenance.
When Can You Sue for a Car Accident in NJ?
New Jersey has complex insurance laws, some of which limit your ability to sue when you're involved in a car accident. The State has a "tort threshold" that limits the type of injuries for which you can sue, even if you're not at fault for the accident.
For example, if you have basic insurance, you have a limited right to sue the at-fault party unless the accident caused serious injury or death.
If you have "standard" insurance, you can choose between a policy with a limited right to sue, which is cheaper, or an unlimited right to sue, which is more expensive but gives you more options.
New Jersey also follows a comparative fault system (51% Rule), which means that you can't recover damages if you were 51% or more responsible for the accident. These and many other subtleties in our State law mean you need highly skilled and experienced attorneys to help you get maximum compensation after a car accident.
Start Preparing Your Car Accident Lawsuit Early
If you're tempted to wait until the last minute to file a lawsuit, don't. To give yourself a good chance at winning, it's important to consult an attorney as soon as possible so they can have time to collect fresh evidence that can help in your case.
Evidence like the police report, medical records, video footage, and witness statements can also help your attorney negotiate more compensation from the at-fault party's insurer. An experienced attorney will help you get the compensation you need in time to get adequate medical treatment while making sure that you're covered for all your long-term treatment needs.
How Long Will a Car Accident Lawsuit Take in NJ?
Predicting exactly how it will take to have a personal injury lawsuit determined is almost impossible. After filing the lawsuit, the trial process can take months or years before a decision is reached.
The lawsuit has to go through discovery, motions, pretrial, and trial. Most of these cases end in settlement, however, and you can have an award within months. Luckily, with the help of veteran attorneys, you won't have to worry about constantly appearing in court. Your attorney does all the heavy lifting for you as you recover and await the results.
Wondering If You Have a Case for a Lawsuit? Let Us Help
After a car accident, your unique circumstances will determine whether or not you should file a lawsuit. Whether you were a passenger in a friend's car, a customer in an Uber vehicle, a cyclist, or a pedestrian, there are unique factors that need close consideration.
The experienced personal injury lawyers at Lombardi & Lombardi represent clients in Toms River, Edison, Brick, Freehold, and all of New Jersey. They have what it takes to help you win a car accident lawsuit even with the state's complex insurance laws.
If you want to sue the party responsible for a car accident and your suffering, pain, and loss, talk to us. Call us today or contact us online to schedule your free consultation to review your case.
The articles on this blog are for informative purposes only and are no substitute for legal advice or an attorney-client relationship. If you are seeking legal advice, please contact our law firm directly.