Legal Remedies for Victims of Elder Abuse in New Jersey Nursing Homes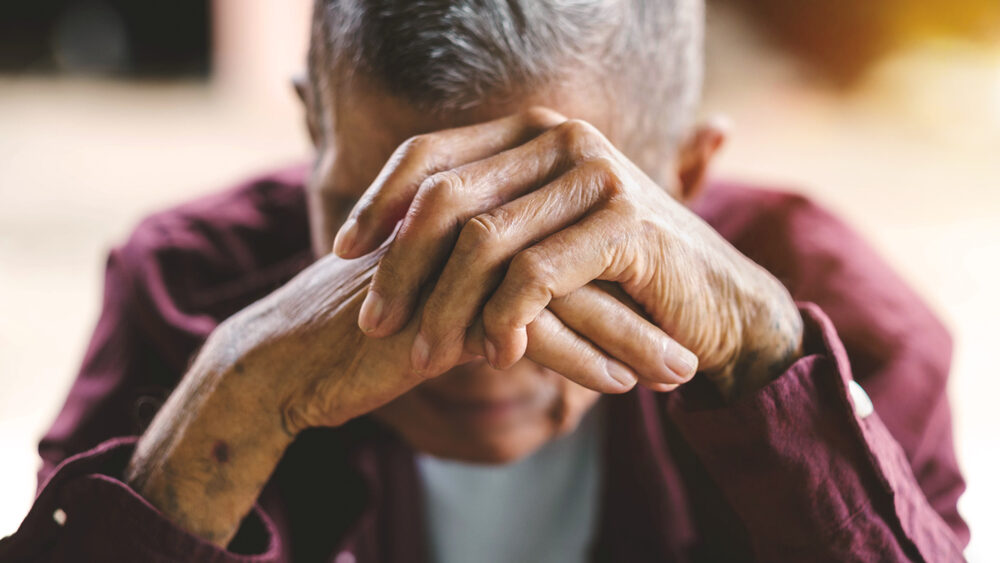 Elder abuse, a deeply disturbing and tragically widespread issue, is especially prevalent within nursing homes. Such incidents shatter trust and can cause untold harm to our loved ones. In New Jersey, there are specific legal remedies available for victims of nursing home abuse. At Lombardi & Lombardi, we are committed to ensuring that the rights of the elderly are upheld and that they receive the justice they deserve.
Understanding Elder Abuse in Nursing Homes
Elder abuse can manifest in various forms:
Physical Abuse: Infliction of pain or harm upon an elderly individual.
Sexual Abuse: Non-consensual sexual contact of any kind.
Emotional Abuse: Actions that cause mental pain, anguish, or distress.
Financial Exploitation: Unauthorized use of an elderly individual's funds or assets.
Neglect: Failure to provide basic care, leading to physical or emotional harm.
It's crucial to recognize these signs and take immediate action if you suspect a loved one is a victim.
New Jersey's Legal Framework on Elder Abuse
New Jersey law is unequivocal when it comes to elder abuse. The state has put in place strict regulations and penalties for those found guilty:
Adult Protective Services (APS) Act: This mandates immediate investigation of reported abuse incidents.
Criminal Charges: Perpetrators can face criminal charges ranging from assault to theft, depending on the nature of the abuse.
Nursing Home Responsibilities: State regulations require nursing homes to ensure a safe and abuse-free environment for their residents.
Legal Remedies Available
For victims of elder abuse in nursing homes, several legal remedies can be pursued:
Civil Lawsuit: Victims can file a lawsuit against the abuser or the nursing home. This can result in compensation for medical expenses, pain, suffering, and more.
Reporting to APS: New Jersey's APS is tasked with investigating allegations and taking appropriate measures to protect the elderly.
Criminal Prosecution: In cases where the abuse is particularly egregious, the perpetrator can be criminally prosecuted.
Steps to Take if You Suspect Elder Abuse
It's essential to act promptly and effectively to ensure the safety and well-being of the elderly person. Here are the steps you should take if you suspect elder abuse:
1. Prioritize Safety
If you believe the elder is in immediate danger, contact the local authorities or emergency services right away. The safety and well-being of the elderly should always be the top priority.
2. Document the Evidence
Photographs: Take clear photographs of any visible signs of abuse, such as bruises, cuts, or burns.
Journals: Maintain a dated journal of events, suspicious incidents, and changes in the elder's behavior or health.
Witness Accounts: If others have also noticed potential signs of abuse, document their observations and gather their contact information.
Financial Anomalies: For financial exploitation, keep records of any suspicious transactions, missing funds, or altered legal documents.
3. Speak with the Elder
Engage in a gentle conversation with the elderly person to understand their perspective. Ask open-ended questions, ensuring they feel safe and not pressured.
4. Report the Abuse
Adult Protective Services (APS): Almost every jurisdiction has an APS or a similar agency that investigates elder abuse claims. They can intervene when abuse is detected.
Local Law Enforcement: If the situation is critical, contact the police or other local law enforcement.
Ombudsman Program: If the abuse is occurring in a long-term care facility or nursing home, you may want to contact your local ombudsman program which advocates for residents of these facilities.
5. Consult with an Attorney
Elder abuse can have legal ramifications, and you may need guidance on how to proceed. An attorney specializing in elder law or elder abuse can provide advice, help you navigate the legal system, and ensure the victim's rights are protected.
6. Secure Finances
If financial abuse is suspected:
Review and monitor bank and credit card statements regularly.
Consider changing account numbers or financial institutions if necessary.
Alert the bank or financial institutions about the suspected abuse.
Consult with a financial advisor or attorney about strategies to protect the elder's assets.
7. Consider Alternative Living Arrangements
If the abuse is taking place within a care facility or even at home, you might want to consider relocating the elderly person to a safer environment, whether it's a different facility or with trusted family members.
8. Seek Counseling or Support Groups
Elder abuse can have lasting psychological impacts. It might be helpful for the elder to speak with a counselor or therapist. Additionally, consider joining a support group, both for the elder and yourself, to navigate the emotional challenges of the situation.
9. Stay Involved
Regularly check in on the elderly person, maintaining open communication. Frequent visits and interactions can deter potential abusers and also provide you with a better understanding of the elder's well-being.
10. Educate Others
Awareness is a potent tool against elder abuse. Educate friends, family, and community members about the signs of elder abuse and encourage them to stay vigilant.
Holding Nursing Homes Accountable
Beyond individual perpetrators, nursing homes can be held liable if:
They failed to conduct thorough background checks on their employees.
They did not provide adequate training or failed to supervise staff properly.
They did not maintain a safe and clean environment for residents.
By holding nursing homes accountable, it sends a clear message about the importance of care and respect for the elderly.
Financial Compensation for Victims
While no amount of money can undo the harm done, financial compensation can alleviate some burdens:
Medical Bills: Covering the cost of treating physical or psychological harm.
Pain and Suffering: Compensation for the mental and emotional trauma experienced.
Punitive Damages: In cases of extreme negligence or cruelty, additional compensation can be awarded to punish the wrongdoer and deter future incidents.
The Role of Legal Representation
Having competent legal representation is essential for several reasons:
Expertise: An attorney can provide guidance on the best course of action based on the specifics of the case.
Investigation: They can help gather evidence, solicit expert testimonies, and build a robust case.
Negotiation: Experienced lawyers can negotiate with insurance companies and legal representatives of the nursing home to ensure fair compensation.
Litigation: If necessary, a lawyer will represent the victim's interests in court to seek justice.
Contact an Experienced Nursing Home Negligence Lawyer at Lombardi & Lombardi for a Free Consultation About Your Case Today
Elder abuse in nursing homes is a grave violation of trust, causing immeasurable pain to victims and their families. In New Jersey, there are robust legal mechanisms in place to ensure victims receive justice.
At Lombardi & Lombardi, our unwavering dedication is to protect the rights of the elderly and ensure that nursing homes are held to the highest standards of care. If you suspect a loved one has been a victim of elder abuse, don't remain silent. Reach out to us, and together, let's fight for the justice and dignity our elders rightfully deserve.