Man Sentenced to 60 Years for Rape of Pre-Teen Girls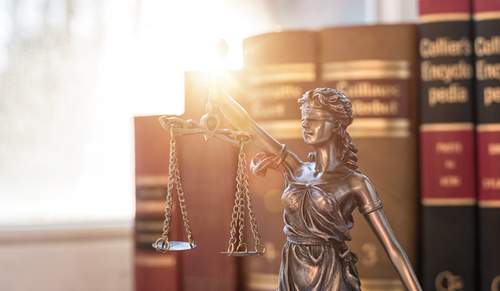 NJ Resident Sentenced for Sex Crimes
Oscar Castaneda of Guttenberg of New Jersey was recently sentenced to 60 years in prison for raping two pre-teen girls who were the granddaughters of his wife. The girls thought of him as a grandfather and trusted him, but were put in a position where they were regularly raped by him over the span of several years, starting in 2004. A victim of his is now 21-years-old and says that he stole her innocence from her. She is traumatized by the events that occurred by someone who she trusted and cared for at one point.
The Backstory
The lengthy sentence comes after Castaneda was convicted of raping both girls, one of whom was just five years old in 2013 when he started attacking her. He received 45 years for raping the youngest victim and 15 for the older victim who came forward. The gap between sentences for both cases is due to age and the Jessica Lunsford Act. The law was made after a young girl from Florida was raped and killed back in 2005. The law states that convicted individuals should face anywhere between 25 years and life for the rape of a child who is under the age of 13-years-old.
Because of the Jessica Lunsford Act and the No Early Release Act that have been put in place over the years, Castaneda is required to serve at least 55 years of his 60-year sentence, meaning that he will spend the rest of his life behind bars.
The Need for a Criminal Defense Attorney
When a situation occurs involving the rape of children and pre-teens, it is necessary for the accused to hire a criminal defense attorney, especially if they are innocent and are facing charges based on false accusations. In this case, the evidence was stacked up against Castaneda, leading to his conviction and lengthy sentencing for his actions. A criminal defense attorney would need to get involved to perform an investigation and get to the bottom of the situation. Even if the accusations are true, a defense attorney is still needed to represent the client in the courtroom.
Contact an Experienced Criminal Defense Lawyer About Your Rape Charges in New Jersey
Were you arrested or charged with rape or another sex crime in New Jersey? The consequences of a conviction could be severe, leaving you with a permanent criminal record and possibly even sending you to jail. That is why you need to speak with a qualified criminal defense attorney as soon as possible about your case. The attorneys at Lombardi & Lombardi, P.A. have successfully represented clients charged with rape in Edison, Point Pleasant, Brick, Freehold and throughout New Jersey. Call 732-564-7165 or fill out the online contact form to schedule a consultation with a member of our legal team. We have an office conveniently located at 1862 Oak Tree Road in Edison, NJ 08820 as well as offices located in Brick, Freehold, and Point Pleasant.
The articles on this blog are for informative purposes only and are no substitute for legal advice or an attorney-client relationship. If you are seeking legal advice, please contact our law firm directly.
Disorderly conduct consists of any improper behavior such as fighting, threats of violence, or creating a dangerous atmosphere.