Understanding No Fault Car Insurance in New Jersey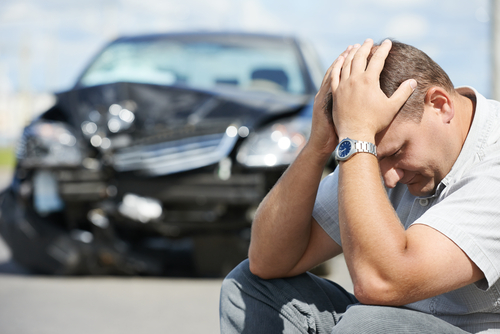 New Jersey's system of laws for insurance coverage following a car accident is described as no-fault. Regardless of fault, the individuals' insurance covers their medical bills. For example, a passenger's own insurance will be the source for payment if this person is injured in another's vehicle.  In other words, insurance follows the person not the vehicle. 
Fault Still Matters in a Non-Fault Insurance State
Furthermore, "no fault" doesn't mean that the party found to have caused the accident gets a free pass. The public policy was to efficiently resolve coverage issues rather than clog the legal system with coverage for car accident lawsuits.  Judicial economy and prompt resolution were the guiding principles for the enactment and implementation of the "no fault" car insurance laws.
Personal Injury Protection (PIP)
PIP is a required type of New Jersey car insurance along with liability and uninsured motorist coverage. PIP pays for medical treatment, rehabilitation, and medical equipment (wheelchair, crutches, walking cast, etc.) and reimburses the insured for related expenses such as daily care essential services and even income continuation. 
What is a Tort Threshold?
In return for a lower insurance premium, a driver can select what is called a tort threshold. This will limit a person's right to sue an at-fault driver for non-economic damages unless the injury is so severe that it meets the "threshold" for permanent, long term injury or disfigurement. By choosing no tort threshold, an insured maintains the right to sue for any and all medical injuries (including soft tissue injuries and pain and suffering.
Words like tort threshold and legal concepts like negligence require translation by an attorney. Don't go it alone and risk losing your right to recovery. Knowledge is power in the legal system.
Contact an Edison Personal Injury Lawyer to Discuss Your Car Accident Case in New Jersey
Did you or a loved one sustain serious injuries due to a car accident in New Jersey? Don't let the medical bills pile up while you wait for the negligent party or their insurance company to do the right thing. Right now, you need an aggressive personal injury attorney on your side, fighting to get you the compensation you need, want, and deserve. The skilled attorneys at Lombardi & Lombardi, P.A. represent clients injured because of car accidents in Middlesex, Monmouth, Ocean, Somerset, and Union Counties and throughout New Jersey.  Call 732-564-7165 or fill out our online contact form to schedule a consultation about your case.  Lombardi & Lombardi has two offices conveniently located in Edison New Jersey, as well as offices in Brick, Freehold and Point Pleasant.  The main office of Lombardi and Lombardi, P.A. is at 1862 Oak Tree Road, Edison, NJ 08820.
The articles on this blog are for informative purposes only and are no substitute for legal advice or an attorney-client relationship. If you are seeking legal advice, please contact our law firm directly.