How do Pedestrian Accidents Occur?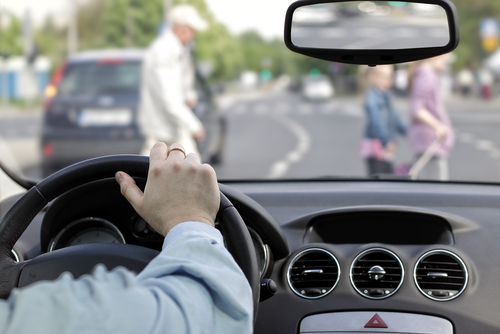 Pedestrian accidents tend to be more severe than vehicle accidents. This is due to the fact that pedestrians do not have the same protections as a passenger in a vehicle does. Because of this, pedestrian accidents often lead to extensive injuries and expensive damages. This overview will provide you with valuable information regarding the common causes and outcomes of accidents.
Causes of Pedestrian Accidents
Many of the same risks that lead to a vehicle accident can also cause a pedestrian accident. These are a few of the most common causes:
Fatigued driving
Poor visibility due to bad weather
Mechanical failures
Driving under the influence
In most cases, pedestrian accidents occur due to driver negligence. However, pedestrians can also be deemed negligent. Whether the driver fell asleep at the wheel or was driving too fast for the weather conditions or the pedestrian failed to look for traffic when crossing a road, it can lead to a dangerous outcome.
Types of Pedestrian Accident Injuries
Pedestrian accident injuries are often life-changing. They may lead to the following types of injuries:
Broken bones
Internal bleeding
Deep lacerations
Many of the injuries from pedestrian accidents are often lifelong, meaning the pedestrian will require ongoing medical care and rehabilitative services. This can get expensive, especially if the pedestrian is unable to return to work. In many cases, they may not be able to return to the same line of work.
If you experience injuries due to a pedestrian accident, it is important to work with a personal injury lawyer who is familiar with the state's laws. This ensures that you not only meet the timelines set by the courts, but that you also get a compensation amount that appropriately covers your damages.
What to Do Following a Pedestrian Accident
The time immediately following a pedestrian accident can be confusing. Chances are, you won't be thinking clearly. However, missing important steps, like documenting the accident, can make it difficult to pursue compensation later. Preparing now and knowing what to do in the event of a pedestrian accident can ensure that you take the right steps later on.
The most important thing to do following a pedestrian accident is to receive medical care. Even if you feel fine, the fear and confusion of the accident can mask your injuries. In order to connect the injury to the pedestrian accident, it is important to receive all needed medical care in a timely manner. Make sure you keep records of all medical services received.
It can also be helpful to reach out to a pedestrian accident lawyer as soon as possible following the accident. The time limit can come quickly, especially as you deal with your recovery. When you hire an experienced legal team to represent you, then you can focus on your medical care and leave them to build your case.
While it is important to report the accident to the insurance company, it is also necessary to be careful about what you say. Avoid making certain statements, like you should have worn reflective gear, or you should have seen the vehicle coming, as they can be used against you later. Never make a deal with the responsible party without knowing the full extent of your injuries or the damages.
Contact a Woodbridge Personal Injury Lawyer to Discuss Your Pedestrian Accident Case in New Jersey
Did you or a loved one sustain serious injuries due to a pedestrian accident in New Jersey? Don't let the medical bills pile up while you wait for the negligent party or their insurance company to do the right thing. Right now, you need an aggressive personal injury attorney on your side, fighting to get you the compensation you need, want, and deserve. The skilled attorneys at Lombardi and Lombardi, P.A. represent clients injured because of a pedestrian accident in Edison, Woodbridge, Old Bridge, Piscataway, and throughout New Jersey. Call (732) 906-1500 or fill out our online contact form to schedule a free consultation about your case. We have an office conveniently located at 1862 Oak Tree Road, Edison, NJ 08820, as well as offices in Edison, Brick, Freehold, and Point Pleasant Beach, NJ.
The articles on this blog are for informative purposes only and are no substitute for legal advice or an attorney-client relationship. If you are seeking legal advice, please contact our law firm directly.