Pedestrian Struck and Killed on NJ Highway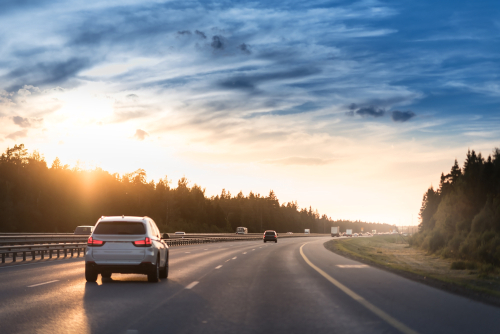 Pedestrian accidents are an all-too-common occurrence, even right here in New Jersey. Incidents that involve pedestrians are commonly heard in the news, with the latest on a Jersey highway.
Route 42 Pedestrian Accident
On Jan. 8, 2021, a 25-year old woman was walking along Route 42, when she was struck by a Ford Fusion traveling north. Neither of the Ford Fusion's passengers was injured.. The woman succumbed to her injuries. Details of the accident are not yet known, so as of now, no charges have been made.
How to Prevent a Pedestrian Accident
Pedestrian accidents are almost always severe. When struck by a moving vehicle, the pedestrian has little chance of overcoming sustained injuries, such as was the case in this specific accident.
Prevention of pedestrian accidents is important. You can prevent pedestrian accidents with the following tips:
Maintain your vehicle: Routine maintenance of your vehicle, including its headlights, is important for ensuring good visibility at night.
Wear reflective clothing: Pedestrians who walk at night should wear reflective clothing that makes it easier for drivers to notice them.
Use only approved crosswalks: Drivers may not notice pedestrians who are crossing the road in other areas. Crosswalks are planned for optimal visibility.
Avoid distractions: Avoiding distractions is important, whether you are a driver or a pedestrian. Distractions can make it difficult to recognize dangerous situations.
It is both the driver and the pedestrian's responsibility to prevent an accident. If the driver hits the pedestrian, it is almost always the pedestrian who will suffer from the injuries.
Steps to Take Following a Pedestrian Accident
If you are involved in a pedestrian accident, whether you are the driver or the pedestrian, it is important to take certain steps:
Seek medical care: Seeking medical care is the most important step following a pedestrian accident. Maintain documentation of the accident and keep up with follow-up medical care.
Report the accident: It is also important to report the accident to the local police. This opens a police report, which may be important to your legal case.
Document the accident: If possible, it may be necessary to document the accident. This includes getting photographs or videos from the accident.
Discuss your case with a lawyer: A recovery from a pedestrian accident is often expensive and lengthy. The pedestrian may have to take time off work to undergo numerous medical procedures. They may also have ongoing medical bills, which can add up. Your lawyer can help you evaluate your options and take action if needed.
These steps will not only help to protect the safety of the injured pedestrian but also could be important in the event legal charges are brought. Filing a lawsuit may help with recovery.
Contact a Pedestrian Accident Lawyer Today
Whether you were struck by a driver who was distracted or a commercial truck hit you while crossing at the crosswalk, it is important to consider your legal options. Discuss your case with a lawyer today. Your lawyer can go over your legal options with you, as you may be eligible for compensation for your damages. This can be helpful to cover your medical bills and lost wages.
Contact a Woodbridge Personal Injury Lawyer to Discuss Your Pedestrian Accident Case in New Jersey
Did you or a loved one sustain serious injuries due to a pedestrian accident in the state of New Jersey? Don't let the medical bills pile up while you wait for the negligent party or their insurance company to do the right thing. Right now, you need an aggressive personal injury attorney on your side, fighting to get you the compensation you need, want, and deserve. The skilled attorneys at Lombardi and Lombardi, P.A. represent clients injured because of a pedestrian accident in Edison, Woodbridge, Old Bridge, Piscataway, and throughout New Jersey. Call  (732) 906-1500 or fill out our online contact form to schedule a consultation about your case. We have an office conveniently located at 1862 Oak Tree Road, Edison, NJ 08820, as well as offices in Edison, Brick, Freehold, and Point Pleasant Beach, NJ.
The articles on this blog are for informative purposes only and are no substitute for legal advice or an attorney-client relationship. If you are seeking legal advice, please contact our law firm directly.