Was My Parent the Victim of Nursing Home Neglect?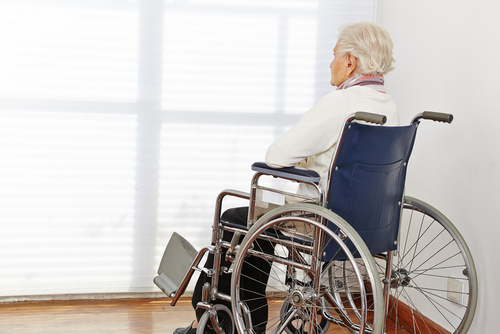 Do you feel that your loved one has been the victim of nursing home negligence? It's not entirely out of the question. In 2017, New Jersey ranked as the third worst in the nation for protections against elder abuse, siting gross neglect as a key factor in why New Jersey ranked so poorly. In 2016, it was estimated that as many as 6,600 cases of abuse or neglect weren't even reported as required by the state of New Jersey.
What is Nursing Home Neglect?
Nursing home neglect is when there is a lack of attention and care provided to a resident of a nursing home which is supposed to be provided by the staff. Instead of making sure the resident is safe and taken care of, they are often ignored and mistreated, going as far as to not reporting potentially severe illnesses to a physician or family.
Other symptoms include:
Unsanitary and unclean conditions
Wandering
Falls
Other forms of abuse may coincide with this which include both physical and verbal abuse from the nursing home staff in charge of taking care of your loved one.
Why Should You Hire an Attorney for Nursing Home Neglect?
 The state of New Jersey does offer a number of resources for reporting cases of nursing home neglect, including contacting the New Jersey Department of Health. However, this can be a slow process and can result in fairly meager fines for the nursing facility which may not lead to any real change in how they operate. Hiring an attorney to handle a complaint against a nursing home can ensure that you're getting financial compensation for physical and mental damage as well as receiving the justice you deserve for your loved one.
Contact An Edison Nursing Home Abuse Lawyer To Discuss Your Case of Neglect In New Jersey
Did your loved one become a victim of nursing home neglect in New Jersey? Right now, you need an aggressive nursing home abuse attorney on your side, fighting to get you the compensation you need, want, and deserve. The skilled attorneys at Lombardi & Lombardi, P.A. represent clients in nursing home neglect cases in Middlesex, Monmouth, Ocean, Somerset, and Union Counties and throughout New Jersey. Call 732-564-7165 or fill out our online contact form to schedule a consultation about your case. Lombardi & Lombardi, P.A. has two offices conveniently located in Edison New Jersey, as well as offices in Brick, Freehold and Point Pleasant. The main office of Lombardi and Lombardi, P.A. is at 1862 Oak Tree Road, Edison, NJ 08820.
The articles on this blog are for informative purposes only and are no substitute for legal advice or an attorney-client relationship. If you are seeking legal advice, please contact our law firm directly.