Slip and Fall Liability When a Warning Sign is Present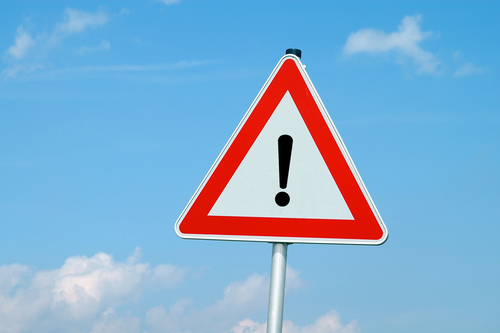 Slip and falls and other premises liability accidents represent an all-too-common occurrence. Any sort of public place can serve as the location of a premises liability accident, including malls, bars, and restaurants, or offices. To help avoid the risk of a fall or other accident, property or business owners may post hazard or warning signs to advise visitors of the presence of a condition that may cause the visitor to suffer an accident and injury. But how is the liability for a premises liability accident affected when the business or property owner had posted a warning sign?
Why Do Property Owners Post Warning Signs?
In some cases, property or business owners are required by local, state, or federal law or regulations to post warning signs for certain kinds of hazards — for example, warning of the risk of fire or explosion. Even where laws or regulations do not require signs for a hazard, property or business owners may choose to post a sign. Under New Jersey premises liability law, property owners or occupiers are required to give lawful visitors to the premises notice of dangerous or hazardous conditions on the property, especially where those conditions would not be open or obvious to a visitor or guest. 
Can a Warning Sign Impact Liability for an Accident?
Property owners generally owe a duty to fix or clean up hazardous conditions that may injure a lawful visitor to the property. Until the dangerous condition can be remedied, property owners should notify visitors by posting hazard or warning signs or symbols to alert visitors to the presence and location of a condition that may potentially cause injury. 
In many cases, posting adequate warning signs or other safety equipment, such as cones or hazard tape, is sufficient to meet a landowner's duty and relieve them of liability for an accident that occurs on their property. However, under certain circumstances, a property owner can still be held liable for an accident and the injuries they cause. For example, a property owner might still be responsible for injuries caused by a dangerous or hazardous condition that was created by the property owner themselves. 
A property owner may also be held liable if a visitor or guest was obligated to traverse a hazard, such as a large patch of ice directly in front of the entrance to a store. Even if the store owner posts a sign warning of ice, a customer would have no choice but to walk on the ice to enter the store. 
What to Do If You Have Been Injured in a Premises Liability Accident?
If you have been hurt due to a hazardous condition on someone else's property, steps you should take to protect your legal rights and options include:
Notifying the property or business owner of the accident
Documenting the accident scene by taking photos or video of the hazard that caused your accident, the presence of any warning signs or other safety equipment, lighting and weather conditions, etc.
Seeking medical attention as soon as possible to get examined for any injuries you may have sustained in the accident 
Talking to a premises liability lawyer to discuss your right and next steps for pursuing financial compensation for the injury and loss you have incurred
Contact a Edison Personal Injury Lawyer to Discuss Your Premises Liability Accident Case in New Jersey
Did you or a loved one sustain serious injuries due to a premises liability accident in New Jersey? Don't let the medical bills pile up while you wait for the negligent party or their insurance company to do the right thing. Right now, you need an aggressive personal injury attorney on your side, fighting to get you the compensation you need, want, and deserve. The skilled attorneys at Lombardi and Lombardi, P.A. represent clients injured because of premises liability accidents in New Brunswick, Perth Amboy, Middletown, Howell, and throughout New Jersey. Call (732) 906-1500 or email us to schedule a free consultation about your case. We have an office conveniently located at 1862 Oak Tree Road, Edison, NJ 08820, as well as offices in Edison, Brick, Freehold, and Point Pleasant Beach.
The articles on this blog are for informative purposes only and are no substitute for legal advice or an attorney-client relationship. If you are seeking legal advice, please contact our law firm directly.