Who's Liable in an Uber or Lyft Car Accident?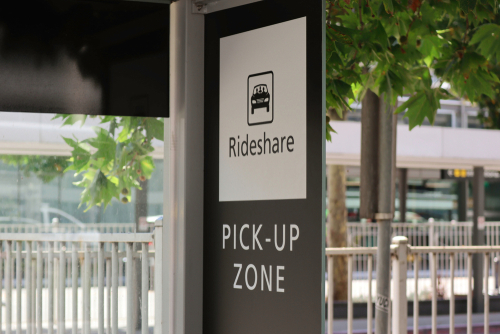 The explosion in popularity of rideshare services such as Uber and Lyft has meant more vehicles on the road driving for these services — more vehicles of course means greater risk of accidents involving these rideshare vehicles. 

Liability for rideshare accidents has been a rapidly-developing area of the law, with many questions still being worked out by state legislatures and the courts. However, as a general matter, liability in these accidents often comes down to whether the rideshare driver had accepted a ride at the time of the accident.
Damages Available in Uber/Lyft Car Accidents
If you are a passenger in an Uber or Lyft vehicle, or your were the occupant of another vehicle involved in an accident caused by an Uber or Lyft, you may be entitled to compensation for damages such as:
Past, ongoing, and future medical expenses to treat injuries suffered in the accident
Lost wages for missed work
Reduced or lost earning capacity if you are disabled from working
Pain and suffering
Lost quality and enjoyment of life
Accidents Where Another Motorist Was at Fault
When you are injured in an accident involving an Uber or Lyft but a driver other than the rideshare driver was responsible for causing the accident, your first course of action would be to file a claim for compensation for your injuries and damages from the at-fault driver's insurance company.

If you were a passenger in the Uber or Lyft and the at-fault driver's insurance isn't enough to cover the full extent of your damages, you may be entitled to file a claim against insurance from Uber or Lyft, as detailed below.
Accidents Where the Uber/Lyft Driver Was at Fault
When the Uber or Lyft driver is responsible for causing an accident, more complicated liability and insurance rules come into play. Under New Jersey law, rideshare drivers are required to obtain themselves or through the rideshare company certain insurance coverages that kick in based on the circumstances at the time of the accident, as follows:
If the driver is logged into the rideshare application but has not accepted a ride request or is not transporting a passenger, the driver or rideshare company must offer bodily injury liability coverage of $50,000 per person/$100,000 per accident and $25,000 in property damage liability coverage. This coverage is secondary to the driver's own personal auto insurance policy, unless coverage is unavailable under the driver's policy
If the driver has accepted a ride request or is transporting a passenger, the driver or rideshare company must offer up to $1.5 million in bodily injury or property damage coverage, which acts as primary coverage
If the driver is not logged into the rideshare application, his or her normal personal auto policy applies
In addition, rideshare companies like Uber and Lyft also offer their passengers and drivers up to $1.5 million in uninsured/underinsured motorist coverage.
Although you might want to sue Uber or Lyft directly for the driver's negligence, because rideshare drivers are typically classified as independent contractors, Uber and Lyft cannot be held liable for their negligence (although you might be able to claim that the rideshare company negligently permitted an unsafe or dangerous driver onto the platform).
Contact a Edison Personal Injury Lawyer to Discuss Your Uber/Lyft Accident Case in New Jersey
Did you or a loved one sustain serious injuries due to an Uber or Lyft accident in New Jersey? Don't let the medical bills pile up while you wait for the negligent party or their insurance company to do the right thing. Right now, you need an aggressive personal injury attorney on your side, fighting to get you the compensation you need, want, and deserve. The skilled attorneys at Lombardi & Lombardi, P.A. represent clients injured because of Uber and Lyft accidents in Woodbridge, Old Bridge, Piscataway, New Brunswick, and throughout New Jersey. Call (732) 906-1500 or fill out our online contact form to schedule a consultation about your case. We have an office conveniently located at 1862 Oak Tree Road, Edison, NJ 08820, as well as offices in Brick, Freehold, and Point Pleasant Beach.
The articles on this blog are for informative purposes only and are no substitute for legal advice or an attorney-client relationship. If you are seeking legal advice, please contact our law firm directly.