Types of Evidence to Present in a Personal Injury Case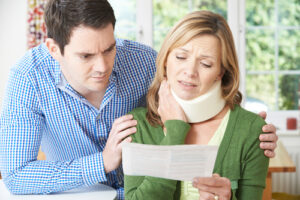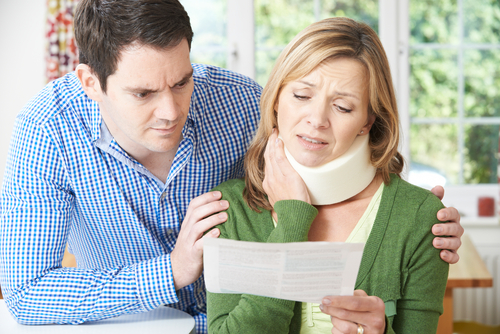 When people get into car accidents or are injured in another way because of the actions of another, they will have to prove that the other person involved caused their injuries. Oftentimes, the other person, or the other person's insurance carrier, will pay what is called a settlement to avoid going to court on the matter. A settlement is an agreement by which the injured person agrees to take a specific amount of compensation offered by the responsible person in exchange for releasing the responsible person from any further legal liability for causing the injuries. However, under certain circumstances, the person responsible for the injury will refuse to agree to pay you a settlement for your injuries and will instead insist that you prove he or she is liable for your injuries in court. When your personal injury case goes to court, it is important that you present the following types of evidence to the judge or jury so that you can prevail in your lawsuit.
Continue reading to find out what types of evidence to present in a personal injury case. 
Witness Testimony Concerning the Incident
In every personal injury case, you must be able to present witness testimony concerning the details of the injury. Witness testimony provides a narrative for the jurors or the judge, which helps them understand how your injury occurred and who caused the injury. You may testify at trial, but you may also call other witnesses to support your narrative of events. Other witnesses that you may consider calling to testify at trial include those people who saw the injury occur, the police officer that responded to your accident, an expert witness who can offer an opinion as to what caused your injuries, or the doctor that treated your injuries.
Photographs and Video Footage
In addition to witness testimony, you may also consider presenting photographic evidence or video footage of the incident if it is favorable to your case. This is because photographs and videos help jurors or the judge get a clear picture of what happened, how you were injured, and who injured you. In slip-and-fall personal injury cases, stores in which the slip-and-fall occurred will often have video surveillance footage of the incident. If you acquire this footage, it can be presented as evidence in a personal injury trial to show how and why the slip-and-fall occurred. Similarly, in a slip-and-fall case, a car accident case, or a premises liability case, photographs of the scene of the incident and your injuries can help you establish that another person caused your injuries as well as the extent of your injuries.
Read more: What To Expect At A Personal Injury Trial
Documentary Evidence
Depending on how you sustain your injuries, the extent of your injuries, and if you sustained any property damage in addition to your physical injuries, there will be different types of documents created which will detail the circumstances of your injuries. For instance, if you are in a car accident and a police officer responds to the accident, the police officer will generate a police report of the incident, which will include details of the accident.
Similarly, if your injury occurs in a business, the business will often create an incident report concerning the injury. Still, if a person seeks medical attention for the injuries sustained, medical bills, treatment plans, and diagnoses may be used to prove the extent of the person's injuries as well as the damages that should be award to that person.
Read more: Don't Let Social Media Jeopardize Your Personal Injury Claim
Contact an Edison Personal Injury Lawyer to Discuss Your Personal Injury Case in New Jersey
Did you or a loved one sustain serious injuries due to another person's wrongdoing or negligence in New Jersey? Don't let the medical bills pile up while you wait for the negligent party or their insurance company to do the right thing. Right now, you need an aggressive personal injury attorney on your side, fighting to get you the compensation you need, want, and deserve. The skilled attorneys at Lombardi & Lombardi, P.C. represent clients injured because of another person's wrongdoing or negligence in Edison, Brick, Freehold, Point Pleasant Beach, and throughout New Jersey. Call 732-564-7165 or fill out our online contact form to schedule a free consultation about your case. We have an office conveniently located at 1862 Oak Tree Road, Edison, NJ 08820, as well as offices in Brick, Freehold, and Point Pleasant Beach.
The articles on this blog are for informative purposes only and are no substitute for legal advice or an attorney-client relationship. If you are seeking legal advice, please contact our law firm directly.