Handling a claims adjuster that denies coverage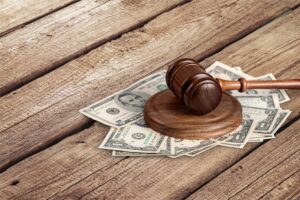 The only thing worse than being injured in an accident and having to go through the tedious and arduous process of filing a claim is finding out that the insurance company's claims adjuster contends that the insurance policy does not cover your accident.
The claims adjuster might say this, claiming the policy lapsed, your specific accident or where it happened is not covered, you do not qualify to make a third-party claim or because the person responsible for the accident is not covered.
Do not let this contention end settlement negotiations.
For starters, your first move should be to have the claim adjuster provide you with a written explanation of why the insurance company is claiming there is not coverage. Make sure you get specific references to where your coverage is limited.
Sometimes a claims adjuster can lie and by asking for this explanation you might be calling their bluff. It will also provide you with the opportunity to address each of the issues specifically if they exist.
In some situations the claims adjuster will not agree to give you a written explanation. In this case, you should write a letter to the claims adjuster acknowledging your interaction, the denied coverage and the fact they did not provide an explanation. Again, this might pressure them enough they give you the information you want. If not, it will come in handy later on down the road if you file a lawsuit or pursue the claim.
In the instance where the claim adjuster claims the other person's insurance provider is denying coverage you should request a copy of that person's policy so you can read it yourself. If they refuse, then you should again turn to pen and paper and write a letter acknowledging the refusal. This will also make it part of your claim file.
Many times, a claim adjuster will initially tell you there is no coverage in the hopes you drop the claim. Merely showing that you have no intention to do so can move the claim right into negotiating a settlement.
In the off chance there really is not coverage for the incident you should make sure to look at all possibilities. Maybe you filed a product liability claim against the company that sold you a defective product that injured you while using it but they are covered and can prove they had no knowledge of the product's defective nature. You could instead look to fill a claim against the insurance company for the manufacturer of the product.
In order to really understand your best option and how the process works, you should consult a personal injury lawyer. The lawyers at Lombardi and Lombardi, P.A. have help thousands of injured clients obtain compensation for their damages.
They can help you with your claim and make sure you do not get taken advantage of. To schedule your free initial consultation call today at 732-564-7165.

The articles on this blog are for informative purposes only and are no substitute for legal advice or an attorney/client relationship. If you are seeking legal advice, please contact our law firm directly.