How To File a Claim After An Accident With An Amazon Delivery Truck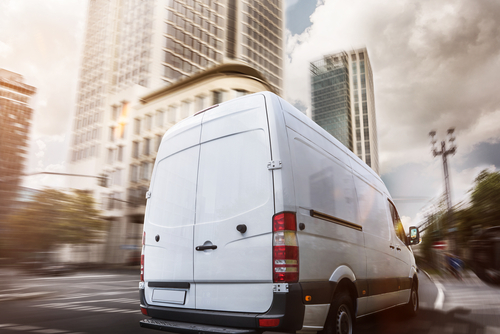 In recent years, Amazon has built out its own logistics service to perform deliveries on behalf of the online retailer. Amazon has purchased fleets of delivery trucks and vans and hired numerous delivery workers to deliver the company's own packages. Of course, with increasing numbers of Amazon delivery vehicles on the road has come an increasing number of motor vehicle accidents involving these vehicles. If you've been involved in an accident with an Amazon delivery vehicle, you should familiarize yourself with how to file a claim with Amazon to pursue compensation for any injuries or damages you may have suffered.
What to Do Following an Accident with an Amazon Delivery Vehicle
After you've had an accident with an Amazon delivery truck or van, you should remember to take the following steps to begin to collect and preserve evidence that may be relevant to your claim for compensation:
Gather names, contact information, vehicle/license information, and insurance information from each driver involved in the accident
Take photos or video of the accident scene, including the traffic controls, any marks on the road, damage to the vehicles, and any visible injuries you may have sustained
Take brief statements from any eyewitnesses to the accident or collect their contact information so that you can reach out to them later if needed
Notify local police of the accident or file a crash report with the state
Seek emergency medical treatment, or get examined by a doctor to diagnose any injuries you may have suffered in the crash
Report the accident to Amazon
How to File an Accident Claim with Amazon
Amazon's delivery service is covered by an insurance policy in the event their vehicles and drivers get into an accident. Amazon's insurance policy provides coverages including:
Up to $1 million in liability coverage
Up to $50,000 in comprehensive/collision coverage (with a $1,000 deductible)
Up to $1 million in uninsured/underinsured motorist coverage.
If you're involved in an accident with an Amazon vehicle, you should report the crash to Amazon's service team as soon as possible. You'll want to include a thorough description of the accident, including the time, location, parties involved, and the damages and/or injuries that resulted from the crash. If you have photos or videos from the accident scene or dashcam footage, or a police accident report, it can be helpful to provide a copy of those along with your report.
A driver for Amazon's delivery partner service, Amazon Flex, can contact the company through the Amazon Flex delivery partner mobile application.
What Compensation Might You Be Entitled to?
Following an accident, you may be entitled to seek compensation for expenses and losses that you may have incurred, including for:
Medical expenses
Rehabilitation and therapy expenses
Home and personal care services
Lost wages or income
Lost earning capacity
Pain and suffering
Loss of quality of life
Property damage
An experienced personal injury lawyer can review your case to help you understand what compensation you may be entitled to from Amazon.
Read more: Types Of Evidence To Present In A Personal Injury Case
Contact a Edison Personal Injury Lawyer to Discuss Your Delivery Vehicle Accident Case in New Jersey
Did you or a loved one sustain serious injuries due to a delivery vehicle accident in New Jersey? Don't let the medical bills pile up while you wait for the negligent party or their insurance company to do the right thing. Right now, you need an aggressive personal injury attorney on your side, fighting to get you the compensation you need, want, and deserve. The skilled attorneys at Lombardi and Lombardi, P.A. represent clients injured because of delivery vehicle accidents in Toms River, Jackson, Woodbridge, Old Bridge, and throughout New Jersey. Call (732) 906-1500 or fill out our online contact form to schedule a free consultation about your case. We have an office conveniently located at 1862 Oak Tree Road, Edison, NJ 08820, as well as offices in Edison, Brick, Freehold, and Point Pleasant Beach.
The articles on this blog are for informative purposes only and are no substitute for legal advice or an attorney-client relationship. If you are seeking legal advice, please contact our law firm directly.