What Should I Do if I Was Injured by a Defective Holiday Decoration?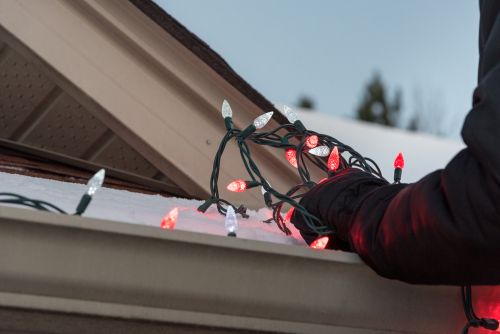 During this magical time of year, injuries can still happen. With more people putting up decorations, more injuries can be caused by defective holiday decorations. Getting an injury from a decoration can seem like a one-off situation, but if you're injured you can seek compensation for the injury.
After treating any injuries from a defective product, it is important to know what all of your options are. There are a lot of factors that will determine what you can do after being injured by a holiday decoration, such as who should be held liable. The steps you take after getting injured will help determine what to do next. 
Read more: How To Bring Forward A Product Liability Claim
What to Do After Being Injured
After any injury, the first step is to seek medical attention. This is not only to treat and prevent any further injuries but to establish a paper trail that will help determine how the injury happened and the severity of it. This will also establish how much money the defective decoration caused you in hospital bills. 
It is also important to keep the defective product. During the investigation, the product will need to be looked at to see what caused it to be defective in the first place. For the lawsuit to be the most effective it will need to be proved that the decoration was sold to you in that condition. You will also need to keep the sale date, the distributor, and where you bought it.
If you still have the information booklet, it is important to keep that, as well. The information booklet could help establish the intended use of the product and to prove that you were using the product as directed when you were injured. When in doubt, you should keep any information and products that came with the decoration. 
If you do plan on getting a lawyer to file a lawsuit, it is important to make sure that an investigator does not examine the product. A lawyer should be consulted before any product investigations occur. The lawyer will need to know this information before proceeding as well.   
Read more: Possible Outcomes Of A Personal Injury Lawsuit In New Jersey
Do I Need a Lawyer?
Each personal injury case is different and a consultation with a lawyer will help you determine your best next steps. Having a lawyer will also make sure that you know what to do throughout the process. There are many steps and things to remember while filing a lawsuit, including deadlines and how long you have to file and an experienced personal injury lawyer will make sure that you don't miss any of them. 
A lawyer will also make sure that you get everything that you are entitled to after receiving injuries from a faulty product. By saving all the information about the product, sale and your treatment costs, your lawyer will be better equipped to determine how much compensation you deserve.
If you were injured by a holiday decoration, please call Lombardi & Lombardi, P.A. at 732-564-7165 to find out what your next steps are. Don't let a defective holiday decoration stop you from enjoying the holiday season.  
Contact An Edison Personal Injury Lawyer To Discuss Your Product Liability Case In New Jersey
Did you or a loved one sustain serious injuries due to a defective product in New Jersey? Don't let the medical bills pile up while you wait for the negligent party or their insurance company to do the right thing. Right now, you need an aggressive personal injury attorney on your side, fighting to get you the compensation you need, want, and deserve. The skilled attorneys at Lombardi & Lombardi, P.A. represent clients injured because of defective products in Middlesex, Monmouth, Ocean, Somerset, and Union Counties and throughout New Jersey. Call 732-564-7165 or fill out our online contact form to schedule a consultation about your case. Lombardi & Lombardi, P.A. has two offices conveniently located in Edison New Jersey, as well as offices in Brick, Freehold and Point Pleasant. The main office of Lombardi and Lombardi, P.A. is at 1862 Oak Tree Road, Edison, NJ 08820.
The articles on this blog are for informative purposes only and are no substitute for legal advice or an attorney-client relationship. If you are seeking legal advice, please contact our law firm directly.